I've been looking forward to getting Jin his first toddler backpack for a long time. Its a milestone showing he's growing up and ready to carry his own mini things!
Once he started to walk, shortly after turning one, we started to shop around for one so he could take to nursery and use day to day.
A lot of places sell them like Mamas & Papas, Amazon, JoJo Maman Bebe but I stumbled on a site called 'Babymel' that sell kids bags, changing bags and pushchair accessories. Here I fell in love with the 'Zip & Zoe' brand.
Zip & Zoe Mini Backpack Navy Colourblock
£17.95 @Babymel
Product Link
This is from the 'Mini Backpacks' collection and comes in 14 designs.
Most of them have wonderful crazy busy patterns but I chose the only non patterned design because I think the contrasting colour blocks are so cute and stylish at the same time.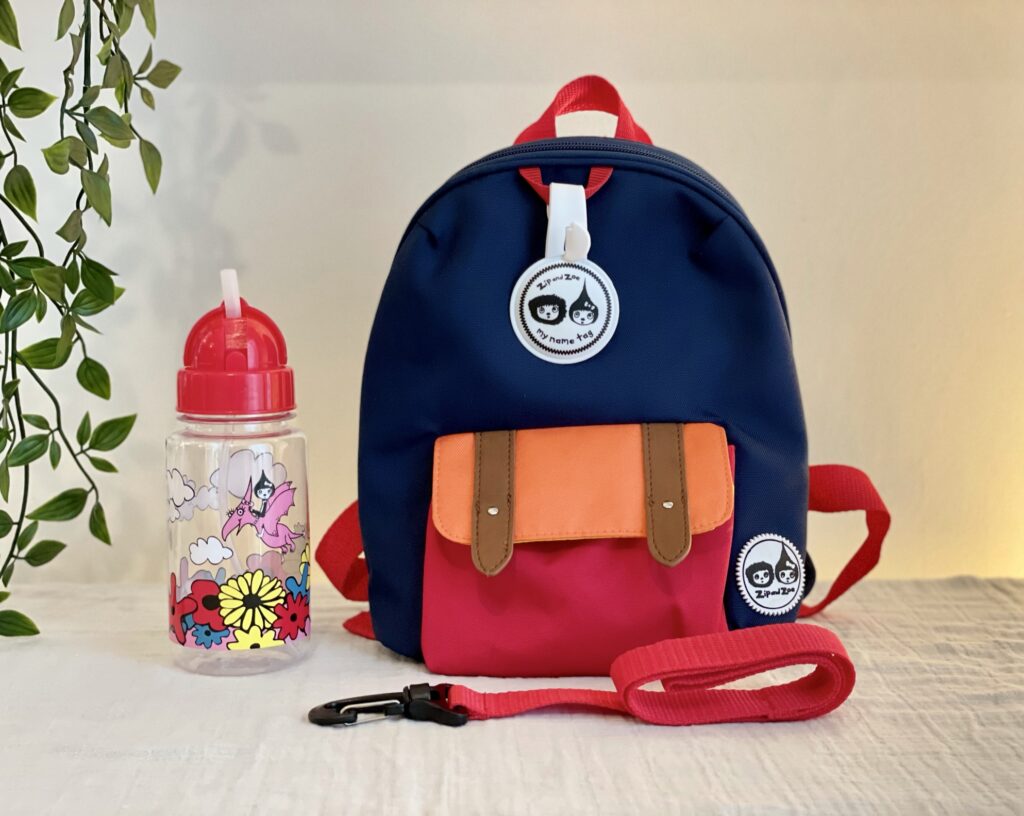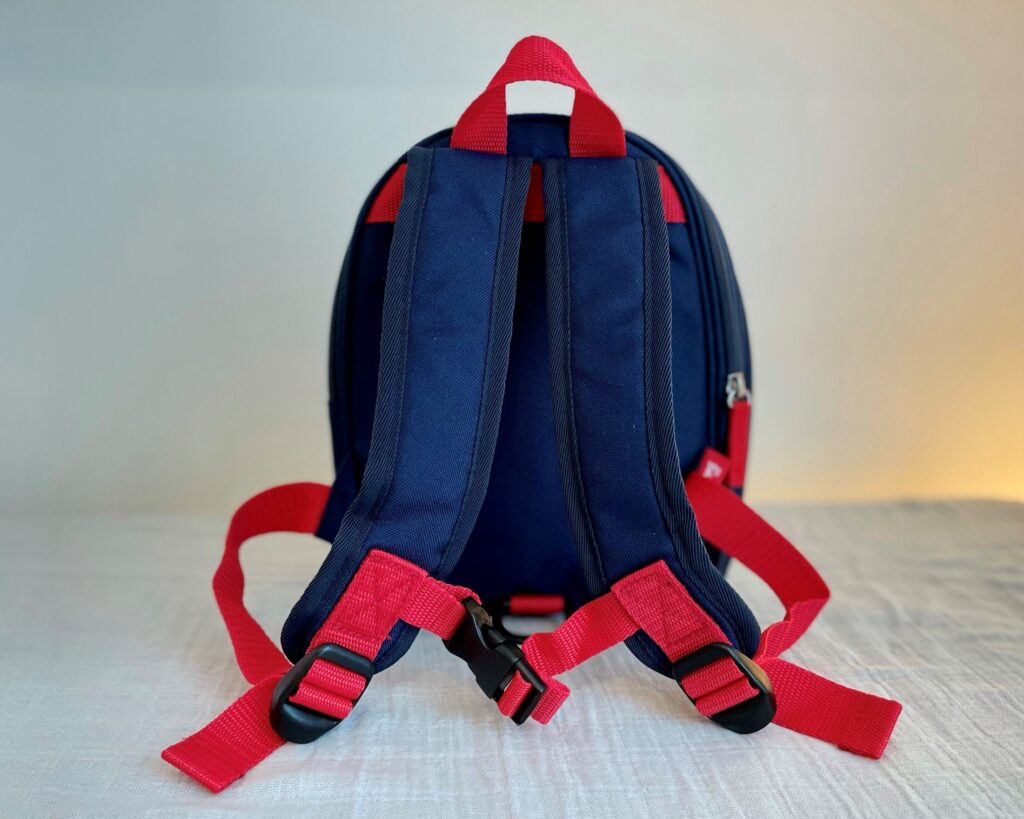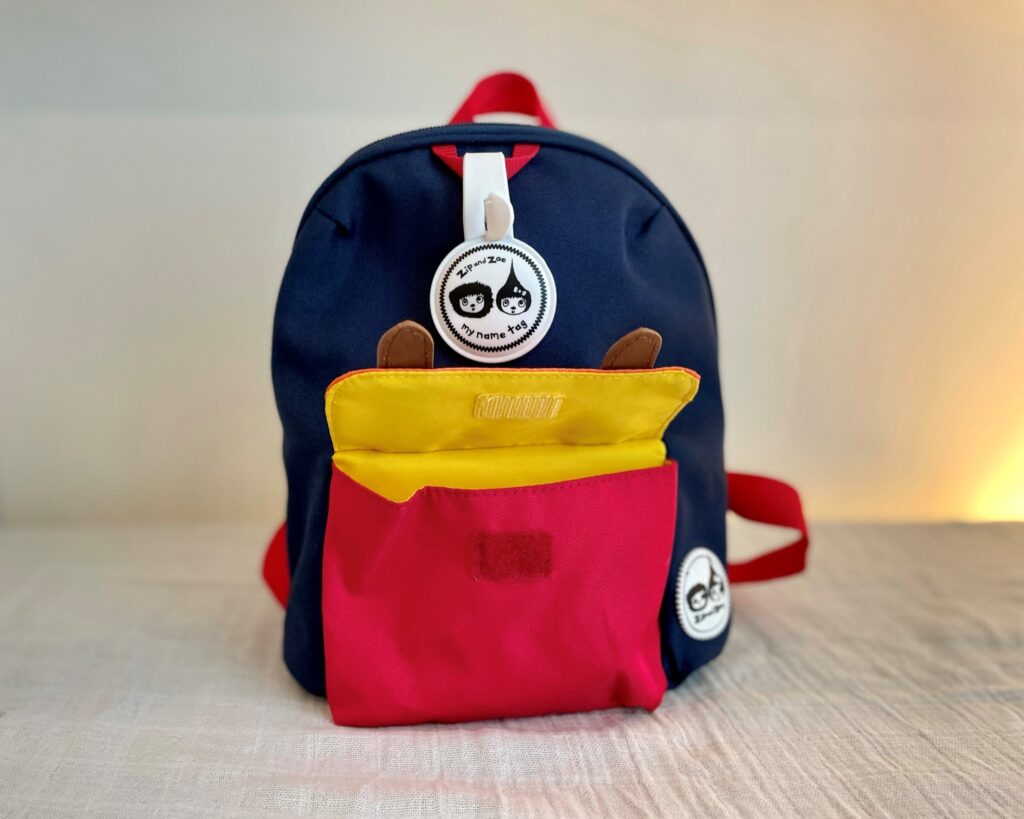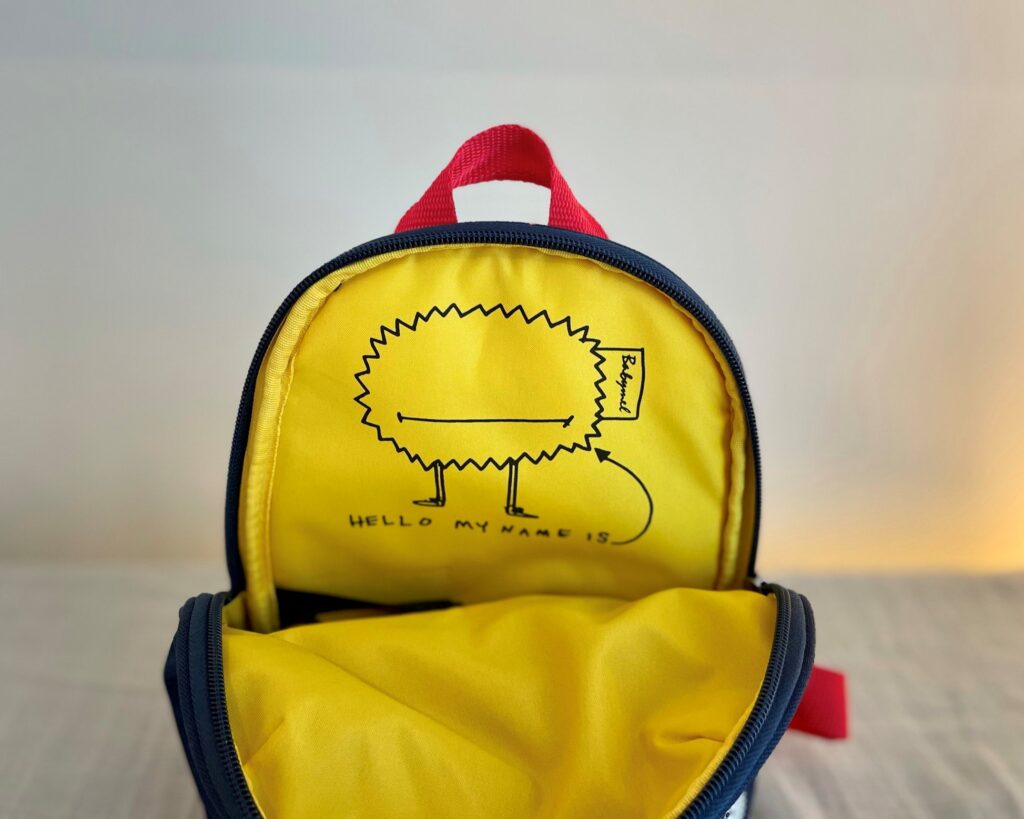 Bonus
Babymel have an offer on where you get a free 350ml Straw Water Bottle with every backpack, which normally costs £5. See my review on the bottle here.
Why I Love It
❤

Easy to open – smooth zip which isn't concealed by a flap like a lot of backpacks.
Opening to the main compartment is wide and makes it to put things in/take things out, so well designed
Beautiful design – the colour blocks go so well together and you can feel the quality
Padded back and shoulder straps protects contents from digging into baby's back
Really light, even though the material is robust
Harness feature is so useful when baby starts to really run around and get out of control!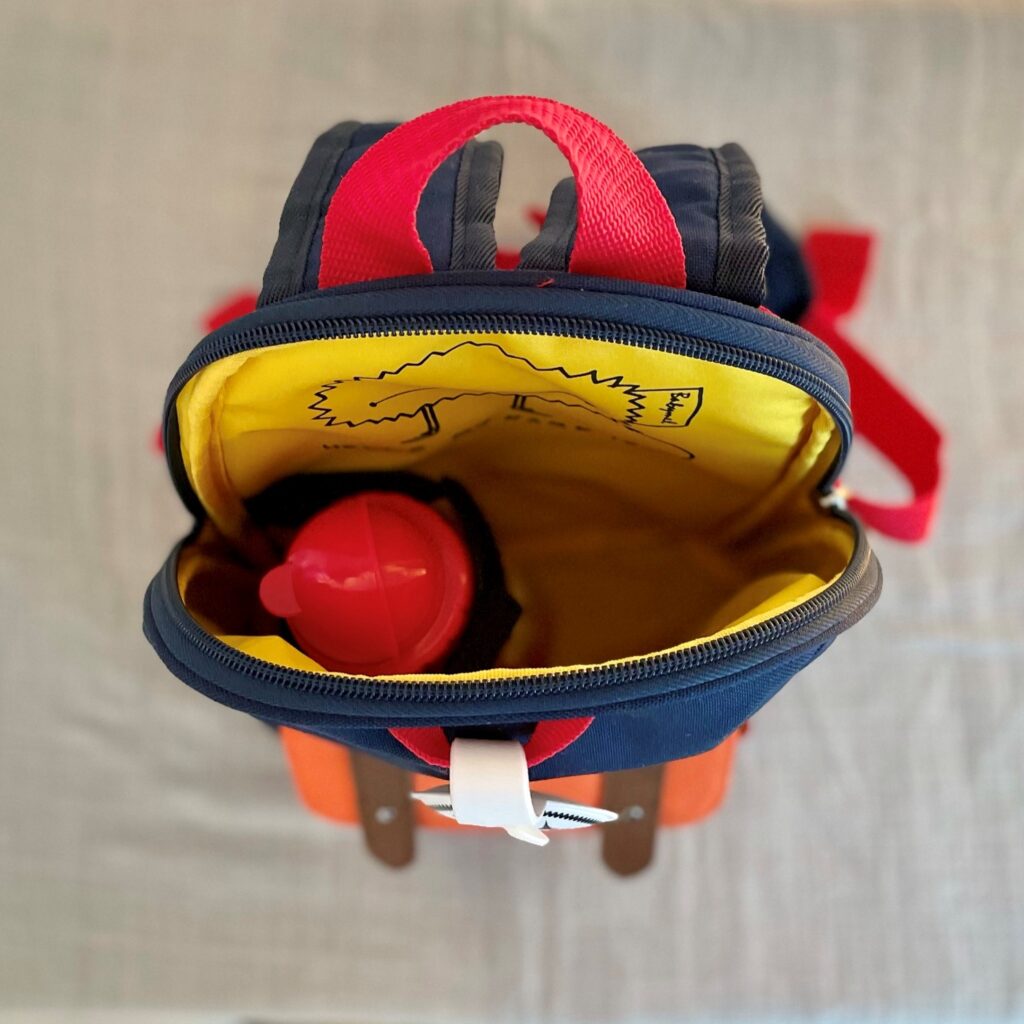 ˚✧₊⁎ Babymel Says ⁎⁺˳✧˚
H25cm x W8cm x D20cm
Detachable safety harness
Name tag inside and on the white tag outside
Internal elasticated loop keeps bottles / sippy cups in place
Padded adjustable back straps with safety clip
Large zipped main compartment and velcro front pocket
Machine washable
What's Inside Jin's Toddler Backpack For Nursery
We use this as Jin's nursery bag and it usually has something like this in it:

Water bottle (300ml)
Pacifiers
Spare bib
Emergency Pack – change of clothes, bib, muslin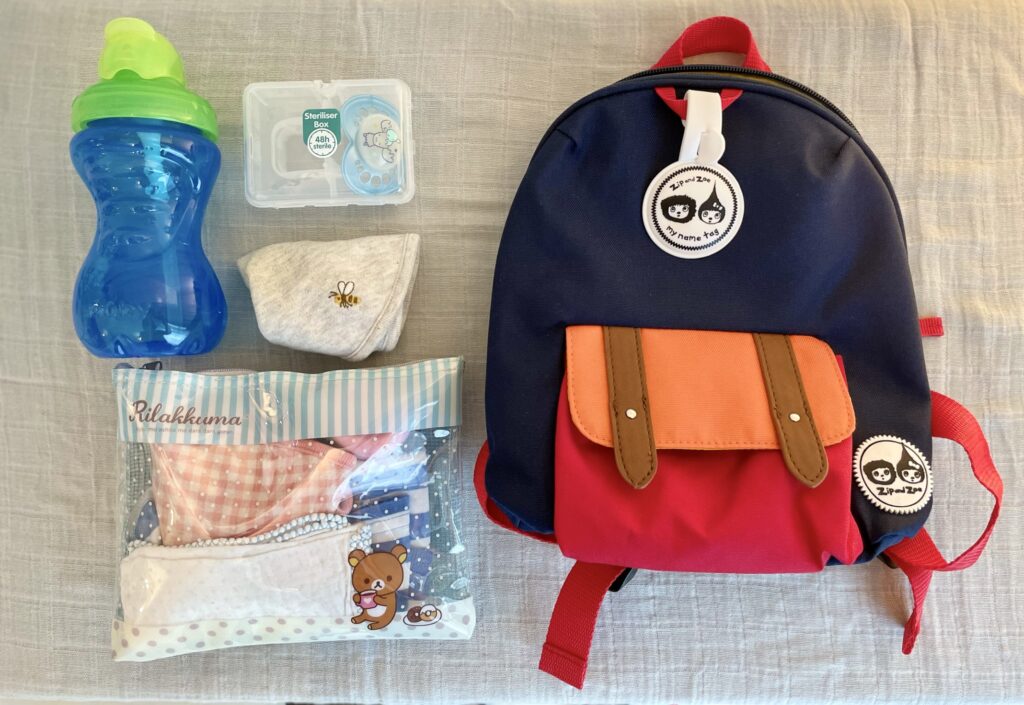 Getting Used To Wearing It
The first time we put the backpack on Jin, he cried (>_<) but this seems quite normal for a lot babies for things like new shoes and backpacks so we took it off and just left it lying around in his play area with a couple of toys inside for the next few days.
If we went out, we'd make a point of showing him the bag and would bring it with us.
Eventually, he understood that it was his which contained his things and when we next put it on him, he loved it.
Now, he knows that on nursery days, he puts his shoes, coat and backpack on and is super excited to go.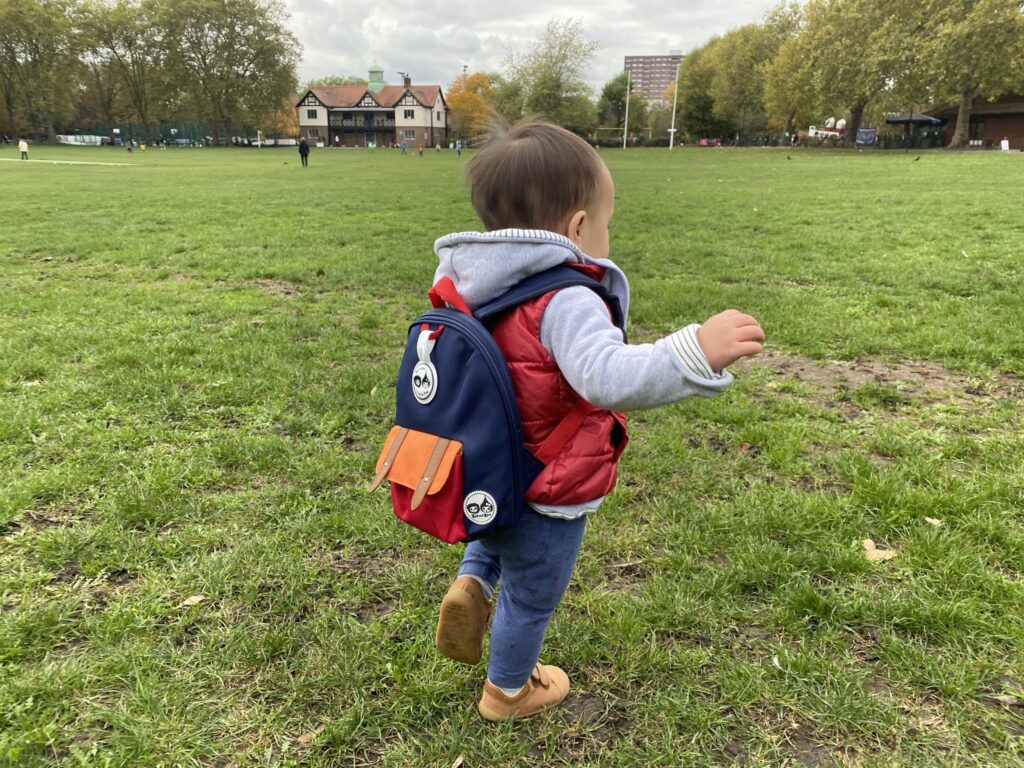 ---
Final Thoughts
I literally have nothing bad to say about this backpack and can't rate it enough.
It's so easy to use, very light and well designed, just the right size for a 1 year old and most importantly, Jin can carry his own stuff!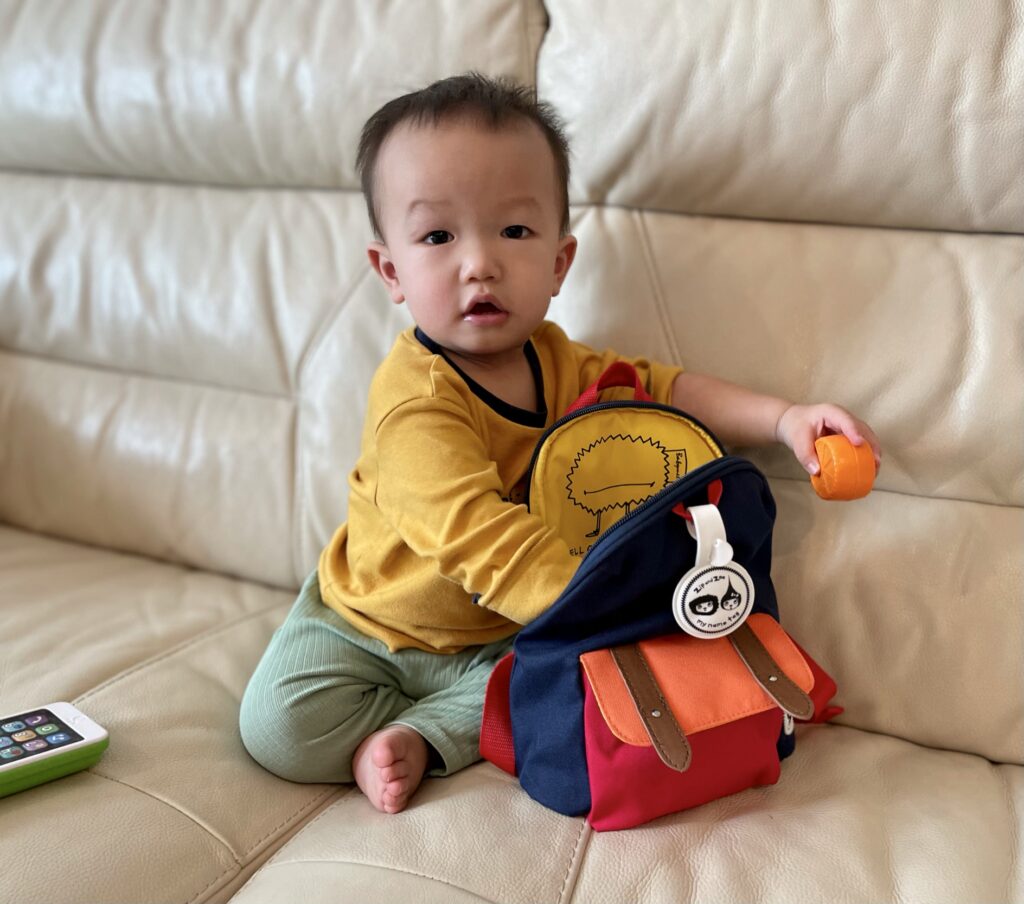 ---