Baby Jin was due in 1 month and we really wanted to get a baby carrier but which one??
With me having a bad back, carrying a baby around on my front would be hard enough as it is so it would have to be as lightweight and compact as possible.

Which Baby Carrier Is Right For Me?
We tried every carrier on show at John Lewis/Mothercare/Mamas & Papas but none of them felt right… Time was running out and 2 weeks before the due date, we went with one of the famous brands, the Ergobaby Omni 360 but little did I know I'd end up replacing it with a somewhat unknown brand called Sunveno from Amazon.
Ergobaby Omni 360 Baby Carrier All-In-One Cool Mesh
£154.90 @Ergobaby
Product Link
It's an expensive purchase at £154.90 but I was happy to buy it for the comfort and safety of our little Jin, and it was potentially something I would use everyday.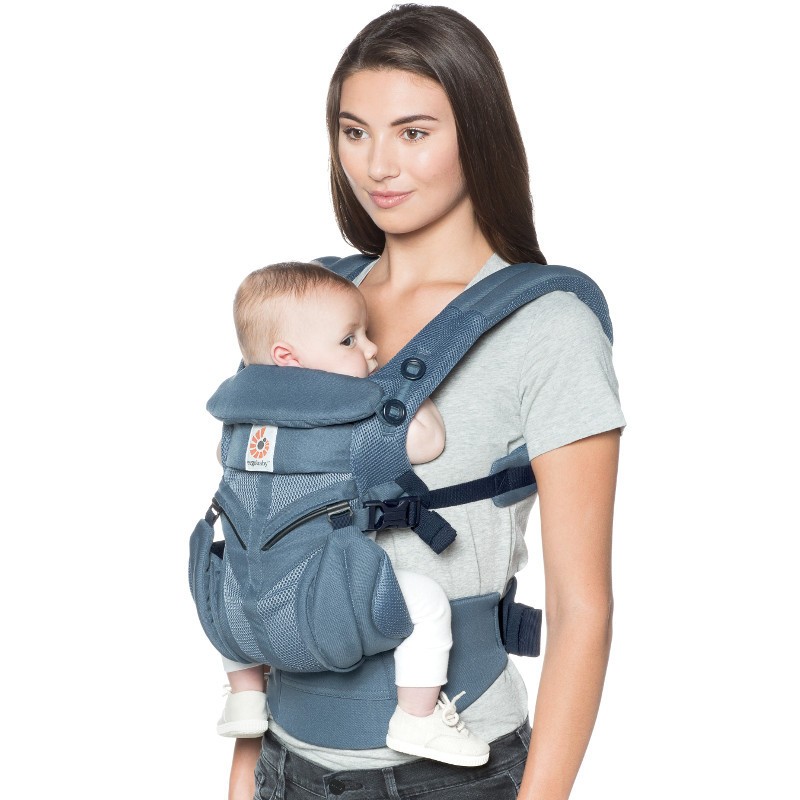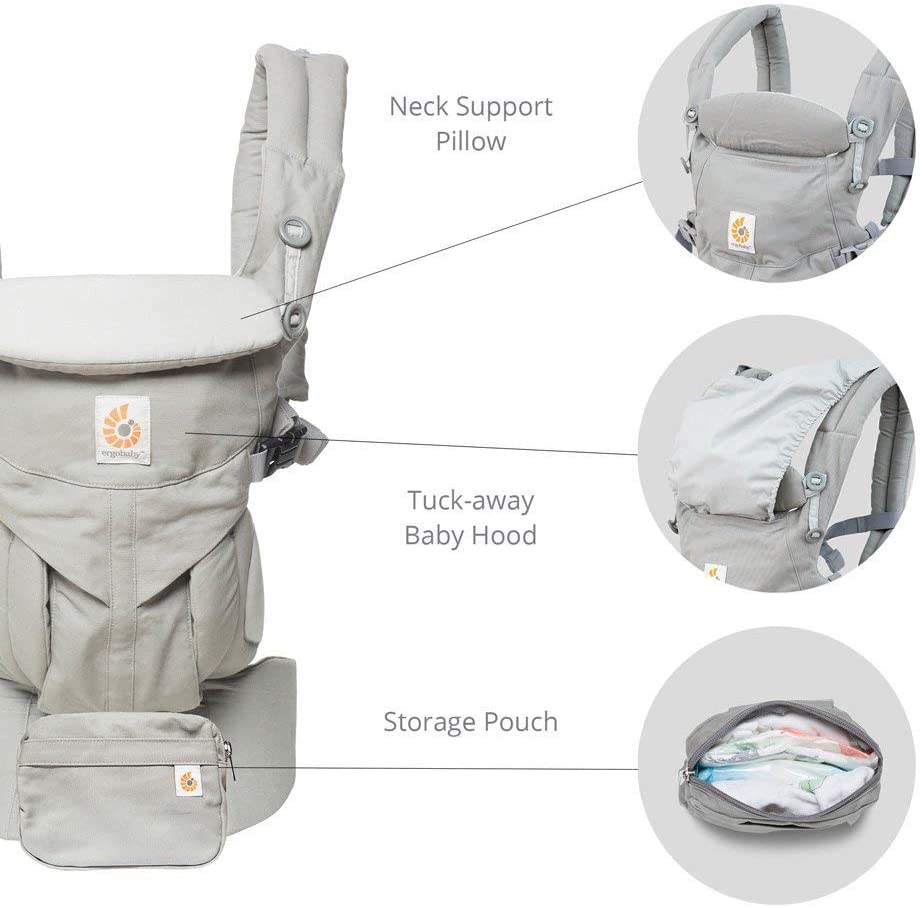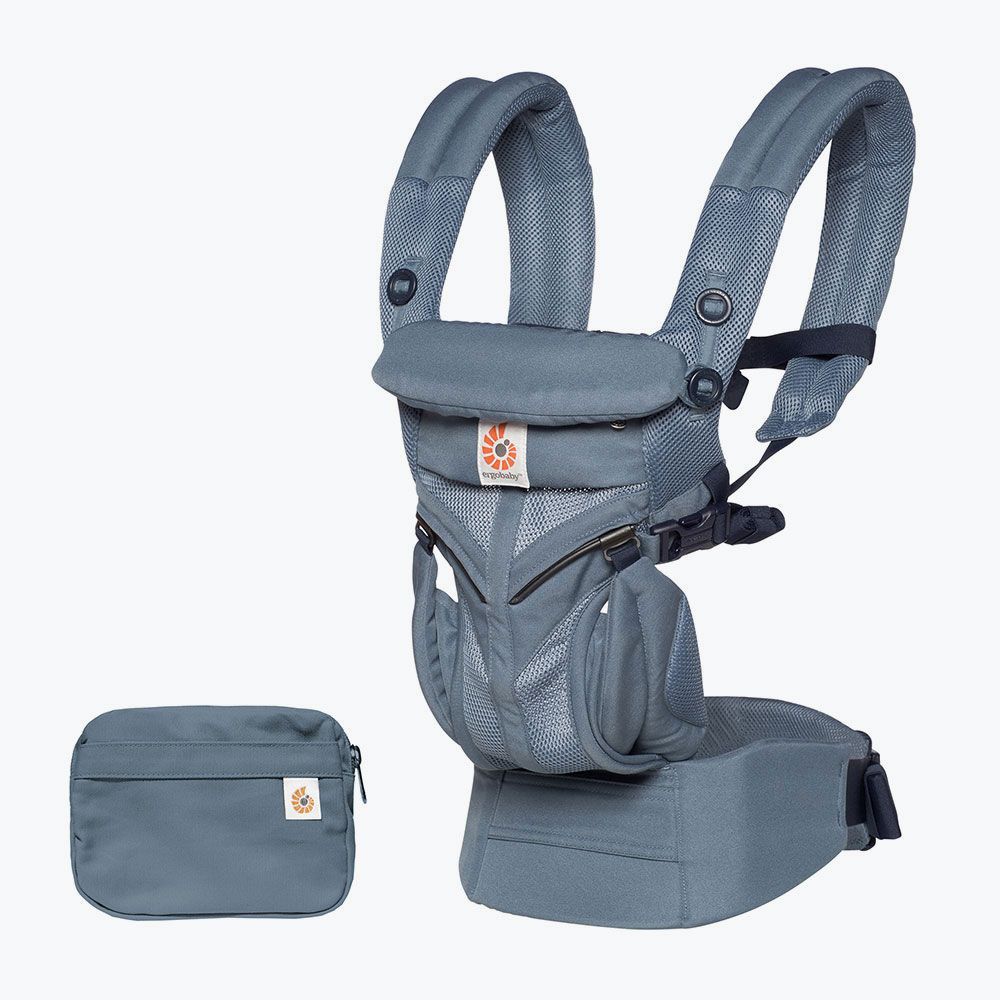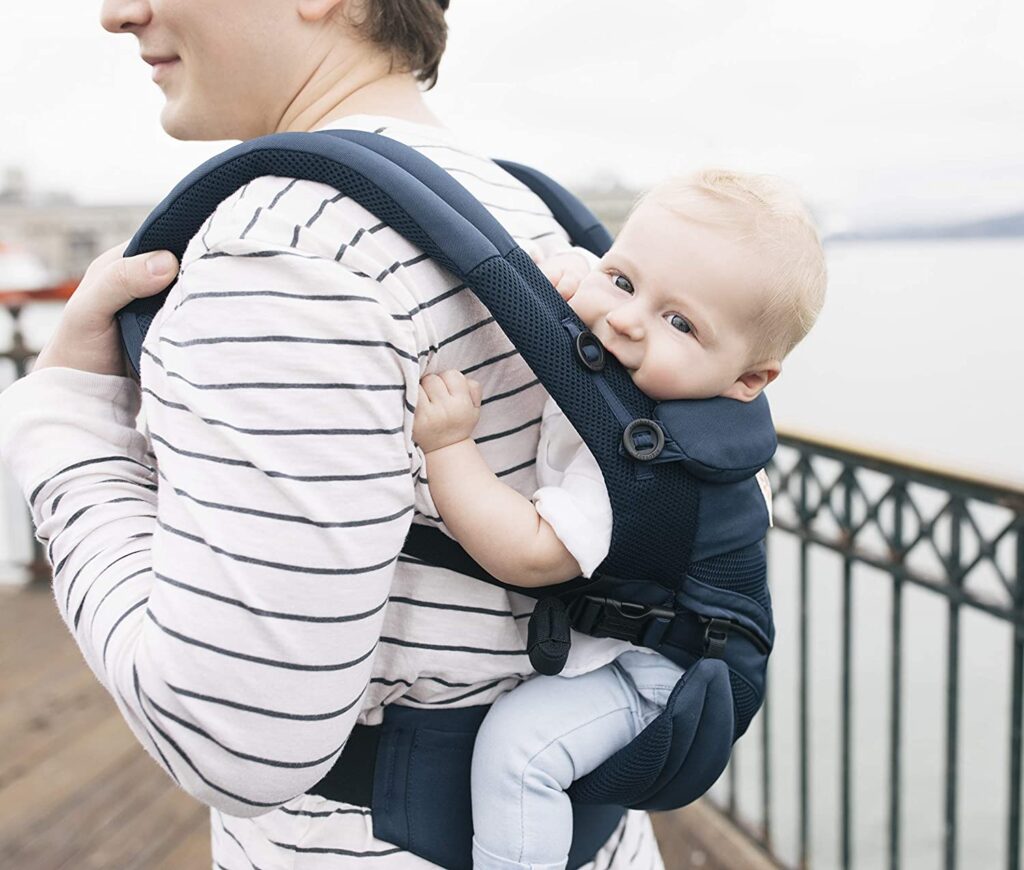 ˚✧₊⁎ Ergobaby Says ⁎⁺˳✧˚
4 carry positions ranging from 1 week to 20kg
Breathable, lightweight all-mesh carrier
Privacy Hood
Lumbar support for extra back comfort
Machine washable
Detachable zip pouch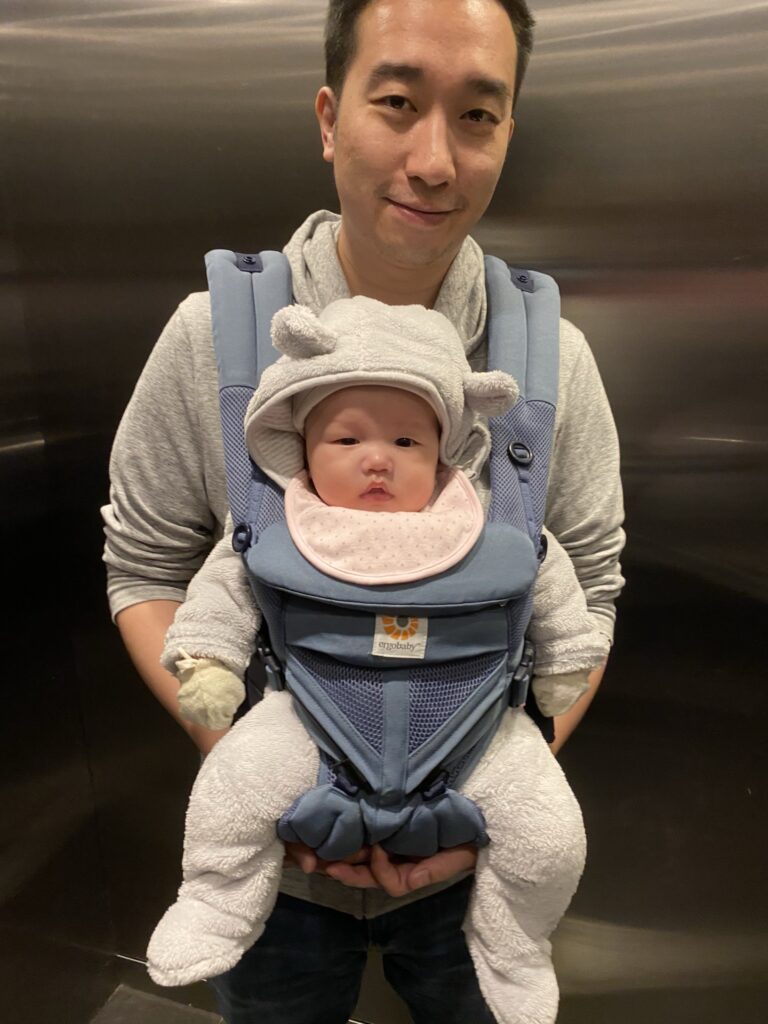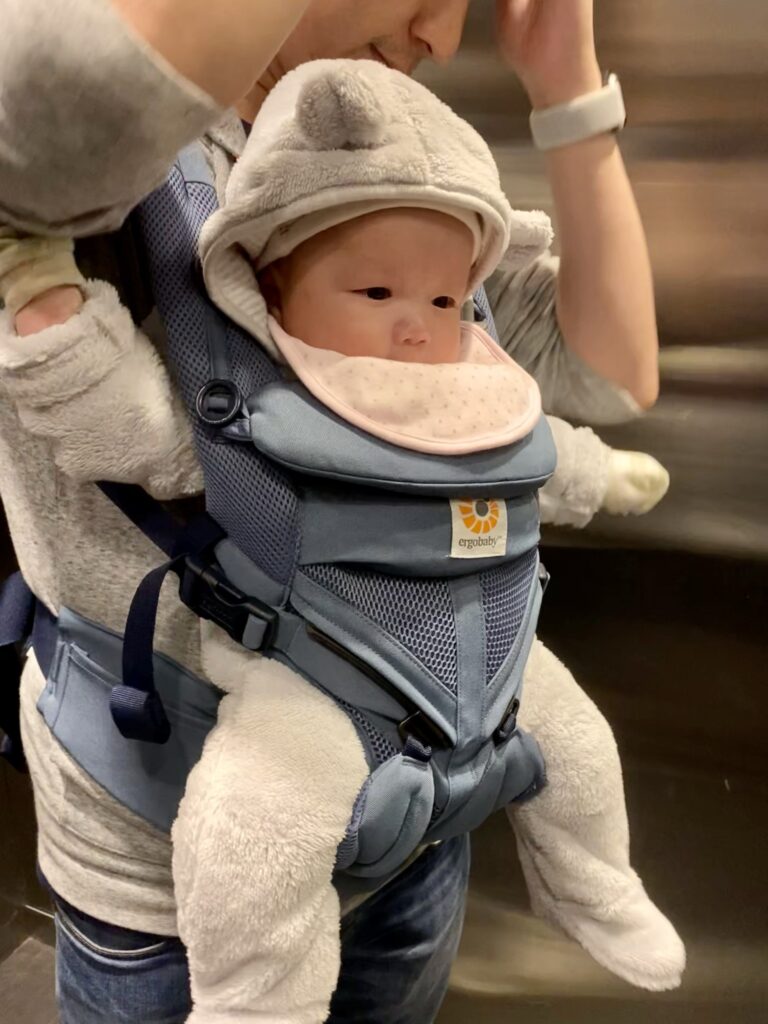 My Excitement and Disappointment…
✓

Pros

❤ Beautiful Design
The design is clean, elegant and functional and it comes in 15 colours and patterns! and even more with the non-mesh type.
I love choice

Quality
You can see and feel the quality and sturdiness, which is reassuring when carrying baby

Multiple Positions
In particular, you can carry baby on your back which is great for when they're a toddler. Not all carriers have this option
✗

Cons

Too Big For Newborn
Says its good from 1 week but at 1 month, Jin just drowned in it. We could use it from about 3 months old

Difficult To Put On
Is it just me?? The number of times I watched YouTube tutorials… surely it shouldn't be this difficult!
It was too time consuming to put on and if someone else were around, I would always ask for help

Huge Bulky Straps
I could barely wear my winter coat over it.
I definitely want the option of being able to take my coat off without having to take the carrier off. Deal breaker

A Lot of Fabric
Maybe its to do with safety and robustness but the whole thing was just overall too bulky and heavy for me
---
Sunveno Hipseat Baby Carrier
£51.99 @Amazon
Product Link
I LOVE THIS CARRIER. I'm so glad a friend introduced me to this because its one of those random brands on Amazon, I really don't think I would have come across it.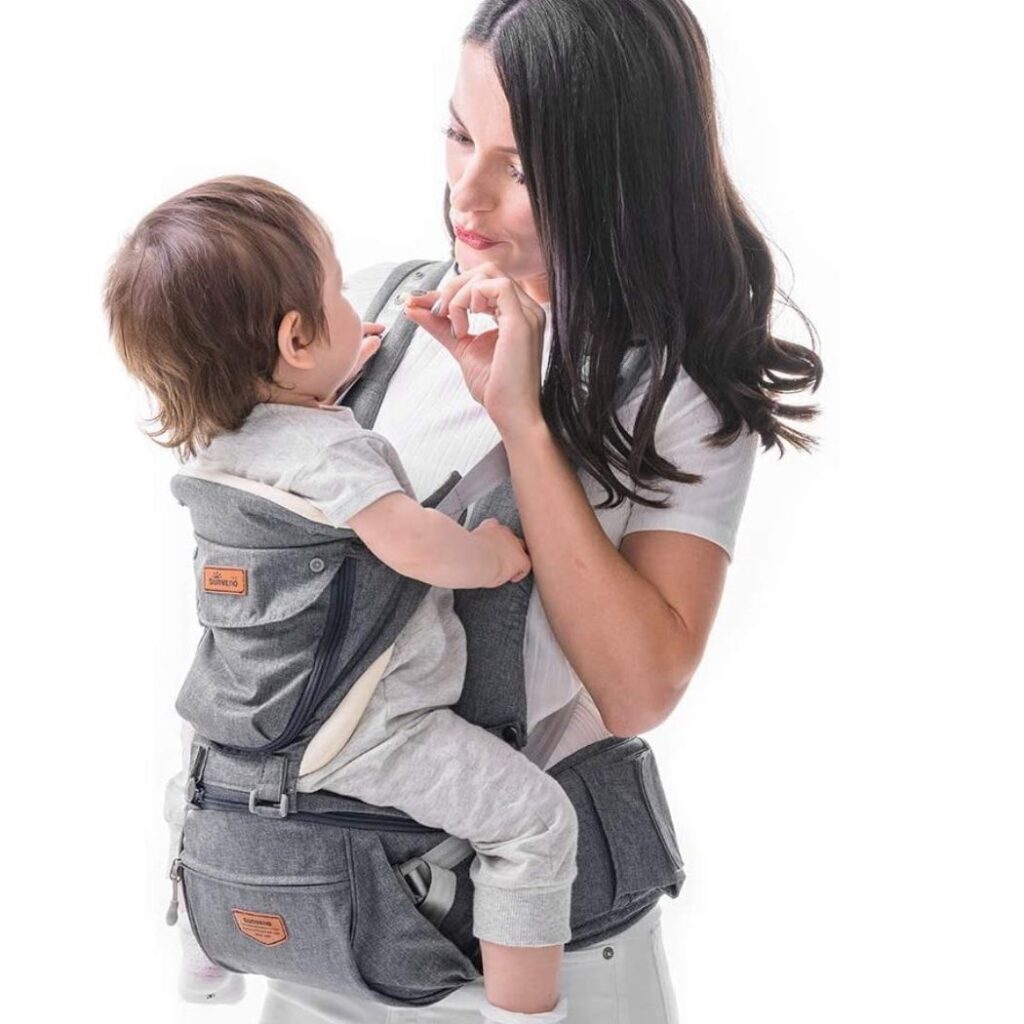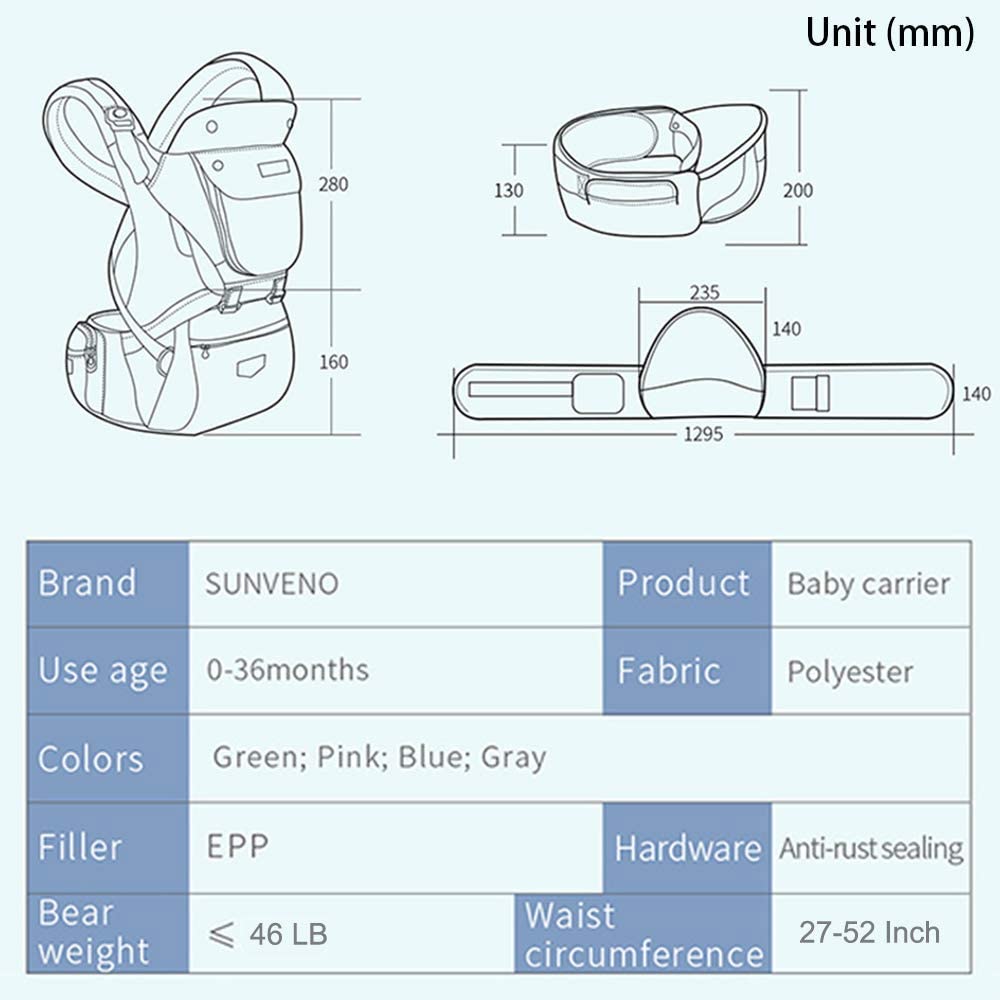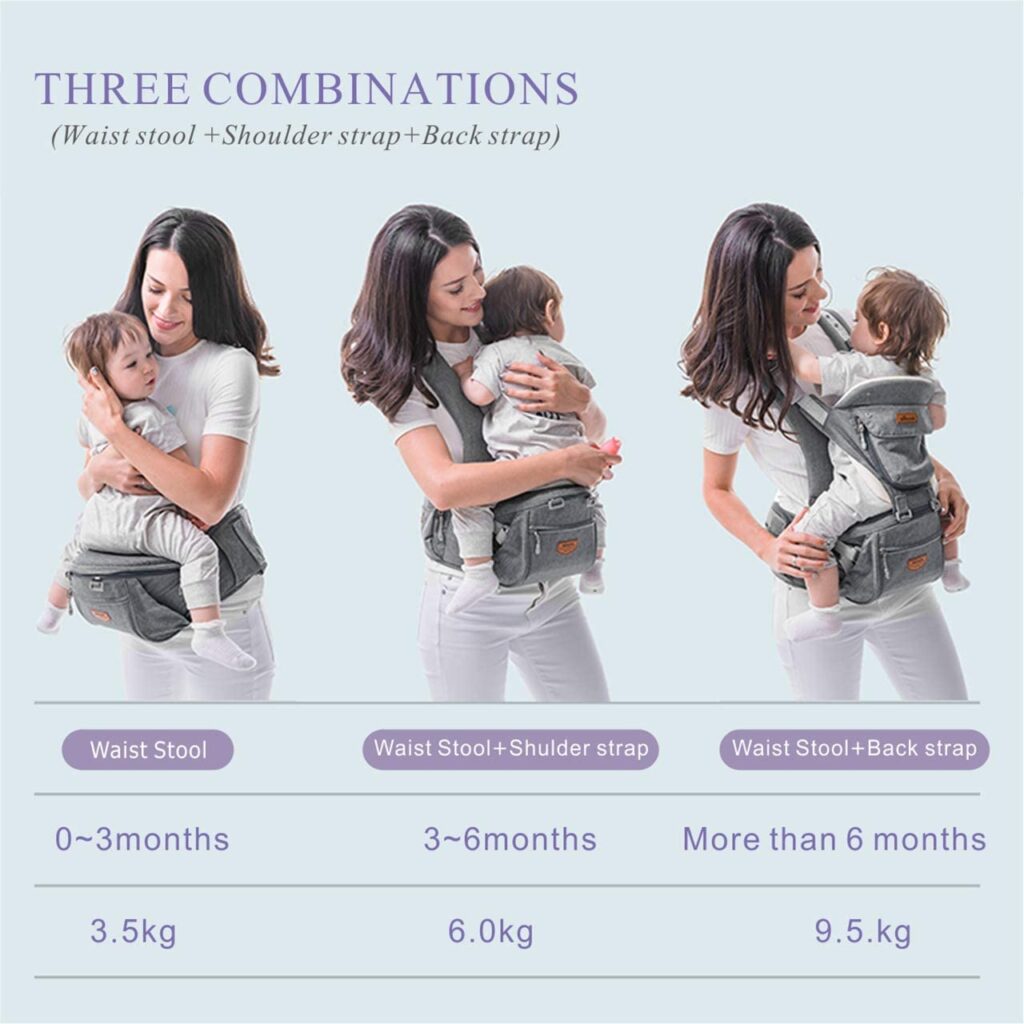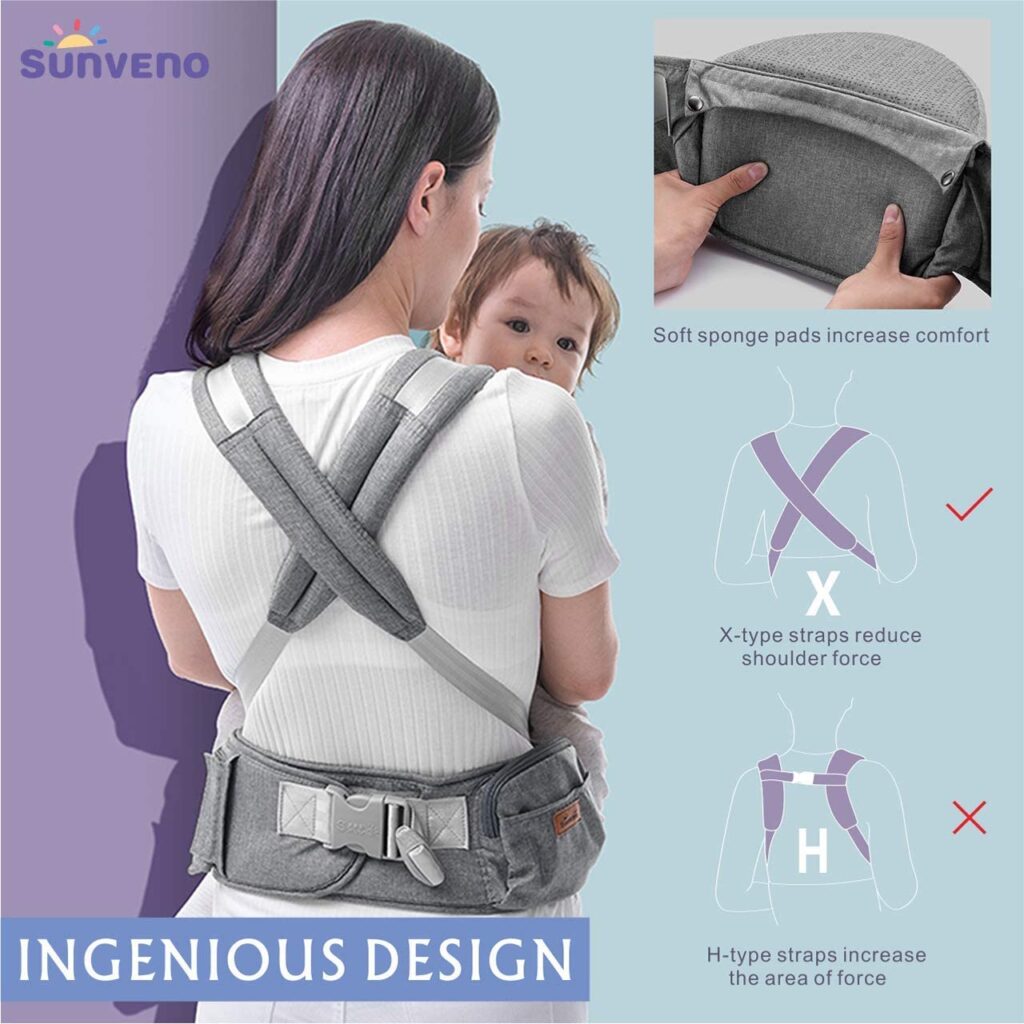 ˚✧₊⁎ Sunveno Says ⁎⁺˳✧˚
0-36 months or up to 20kg
Seat style carrier
Seat has dotted surface for grip
Inner or outer facing
Baby's weight is evenly dispersed so less pressure on the carrier's shoulders
Made from breathable lightweight material, waterproof, durable
Unzip panel on the front to reveal a mesh window for warmer days
Machine washable
4 pockets
Tuck away hood for sun/wind protection, privacy
Why I Love It:
❤

SO easy to put on – I was a pro after 2 tries and never needed help from day 1
Very easy to pop the baby in and out whilst wearing the carrier by unclipping one strap
Very light and compact but incredibly secure and strong – I have a bad back and Im very comfortable wearing this for long periods of time
Straps are very flat on the shoulders so I can easily put a cardigan or fitted coat over the top and it doesn't make me look bulky
Hipseat carrier means baby is seated rather than hanging
Baby is clearly comfortable and happily sits in it for our long walks (when I show him the carrier he claps his hands!)
At £51.99, its a lot cheaper than most of the popular brands out there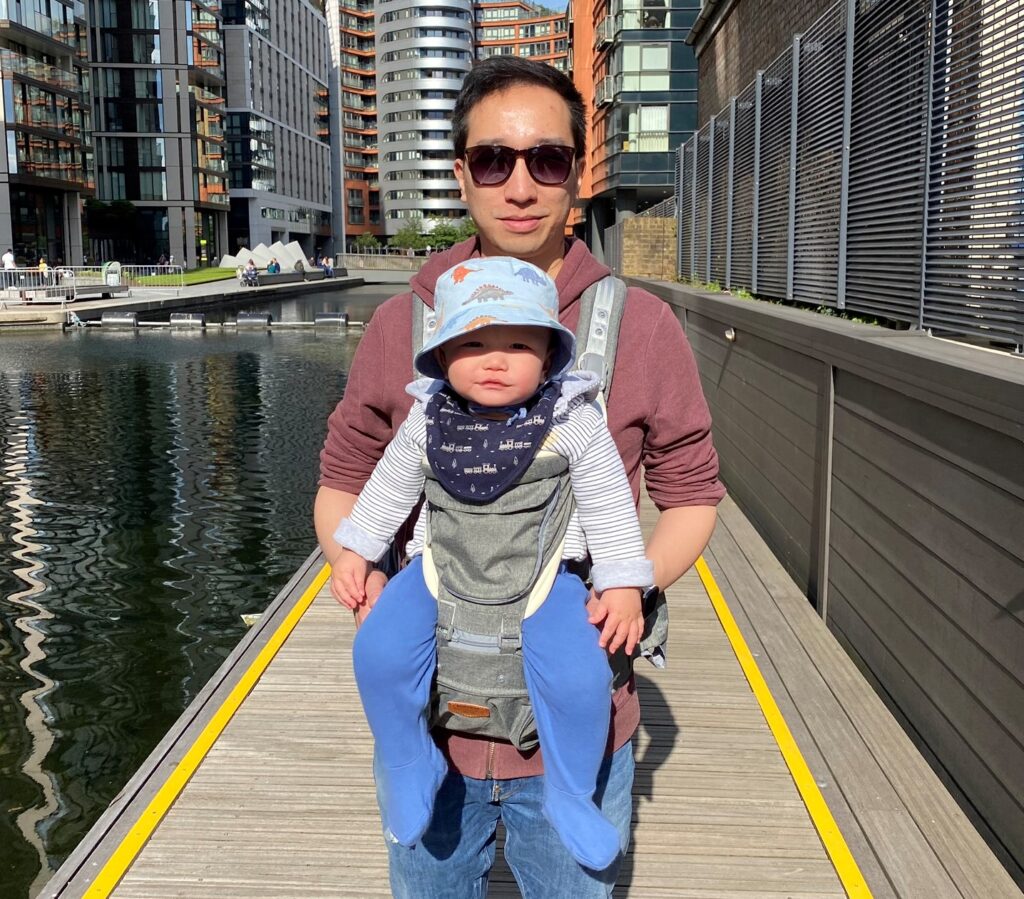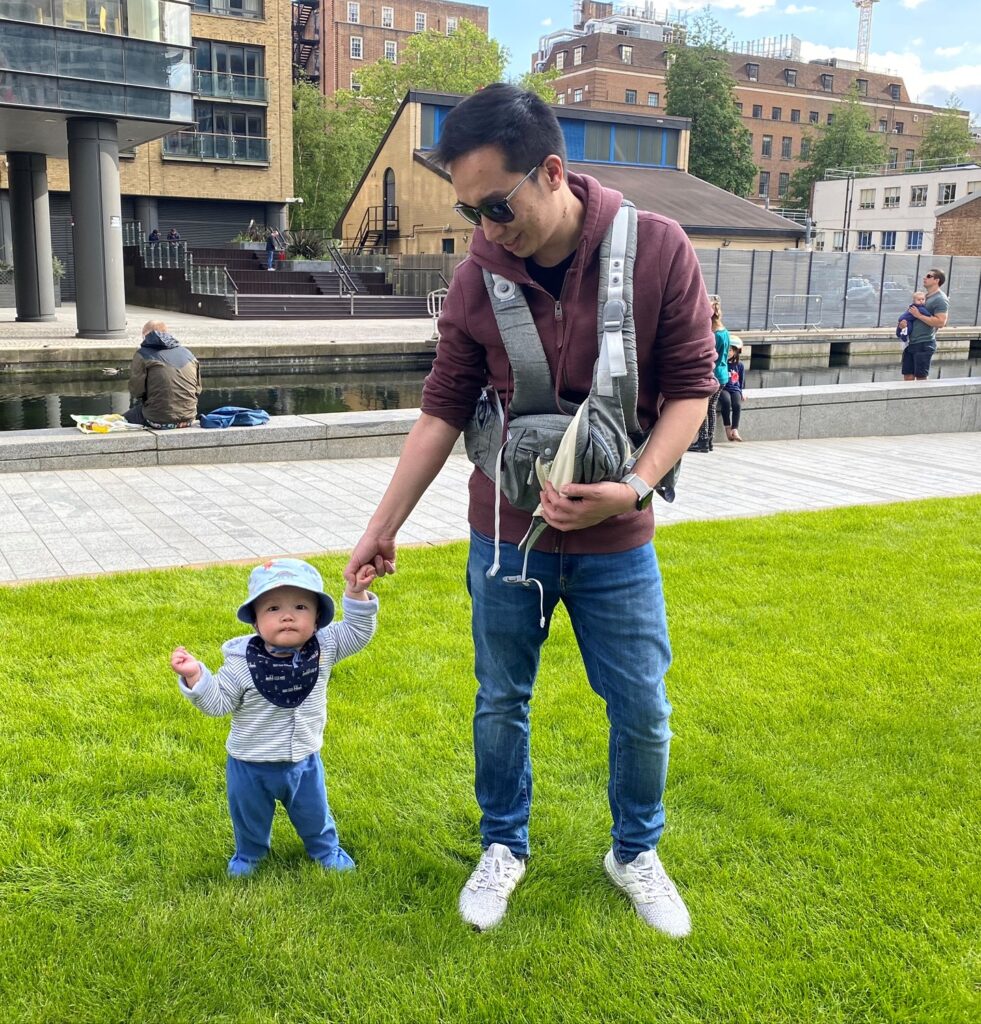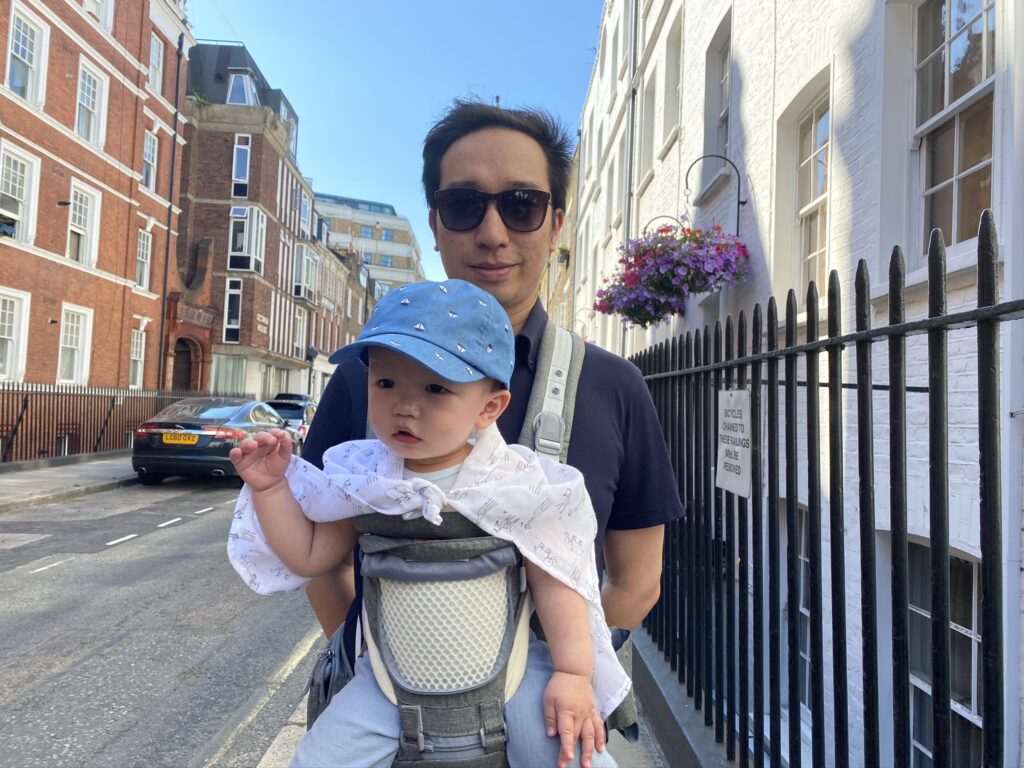 Final Thoughts

In conclusion, I think the Ergobaby was a good choice but the sheer size and bulkiness just wasn't right for us.
The Sunveno is lighter, more compact but equally strong and safe and we've been using it for 1 year now and still loving it!
Other carriers may be more suitable for their multiple positions or more robust design for hiking etc. but for everyday busy lives, for the ease of putting on and taking off, this is the one.
---
As an Amazon Associate, I may earn from qualifying purchases made via my website. Thank you for your support!
---