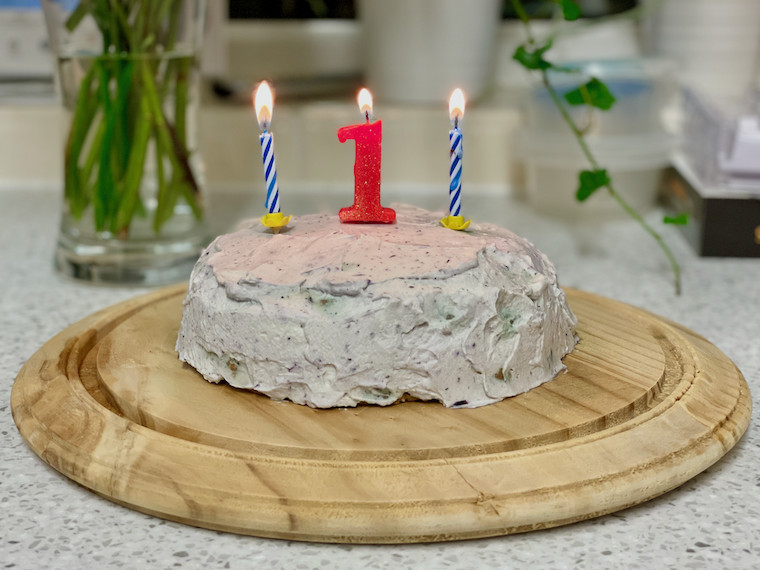 Jin's 1st birthday was approaching and I had only just heard what a Smash Cake is! Apparently babies like to smash the cake then stuff their faces?? Lol
So I thought, yeh why not? Having said that, this was to be Jin's first ever proper cake and I wasn't quite ready to give him refined sugar yet so this Healthier Smash Cake recipe sweetened with banana and maple syrup from Kristine's Kitchen was perfect!
---
Healthy And Delicious
What I love about this cake is that it's not just for decoration for the photos. It really focusses on the fact that it's for a 1 year old and that child is going to EAT it. The fact that it was a healthier cake with fresh cream really ticked the boxes for me.
No Butter
Wholemeal Flour
Sweetened with banana and maple syrup, not sugar
Fresh cream with reduced blueberries
---
Birthday Boy Gives It The Thumbs Up
OMG Jin absolutely LOVED this cake! He didn't actually smash the cake and preferred to eat it on his high chair and tray though… oh so civilised!

Here he his enjoying it on his special day. He had quite a lot more than 1 slice…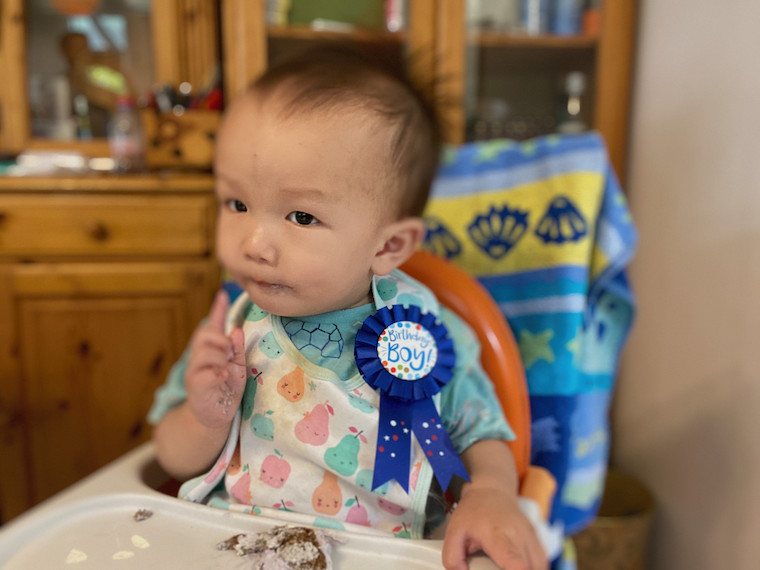 ---
Not Just For Babies
Since Jin didn't actually smash the cake up, we all tried a slice and honestly, I didn't expect it to be so delicious!

The sponge wasn't too sweet because of the hint of maple syrup and went SO well with the blueberry whipped cream. Perfect for those who don't like sickly sweet cakes.
---
A Regular On Our Dessert Menu
A few months later, I made this cake again (mainly because I wanted to eat it!) and once again, Jin polished his slice off, then reached over to take ours!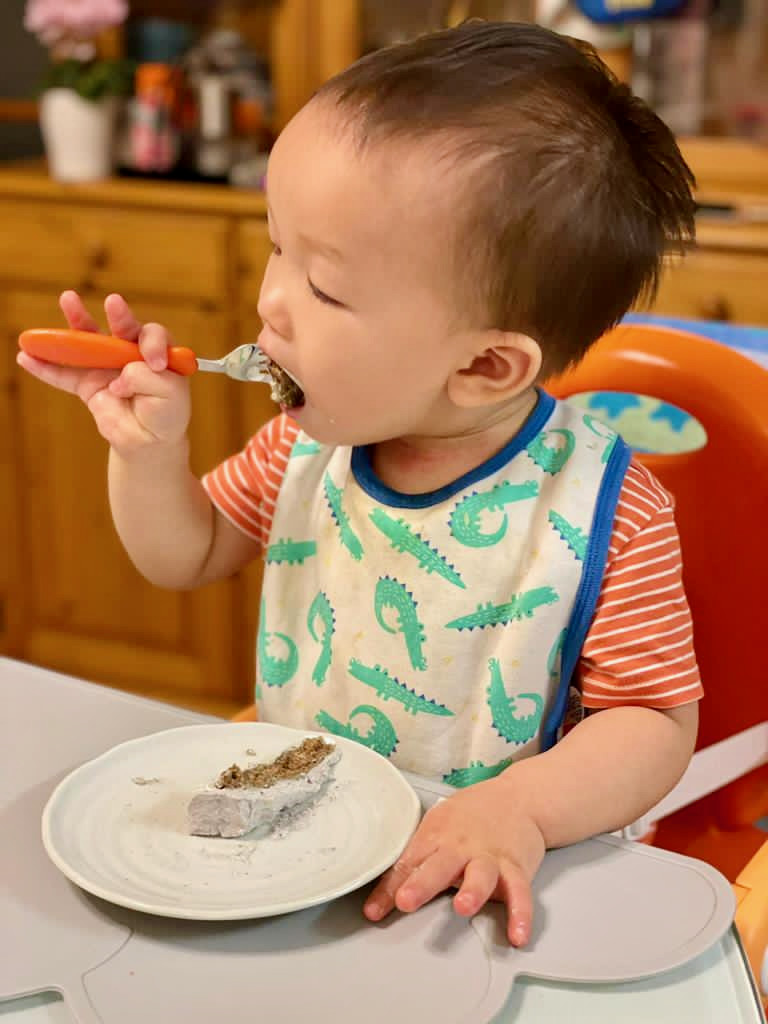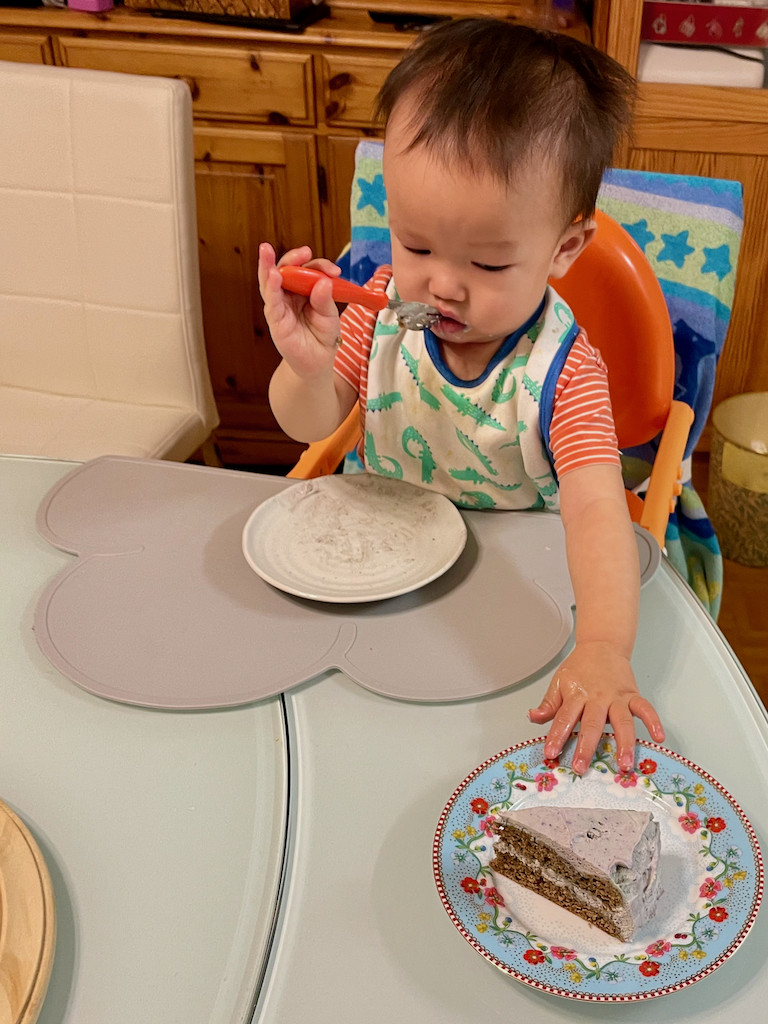 This'll continue to be on our dessert menu. It's so quick and easy to make and if I have a busy day ahead, I make the sponge the night before and whip up the cream on the day.
---