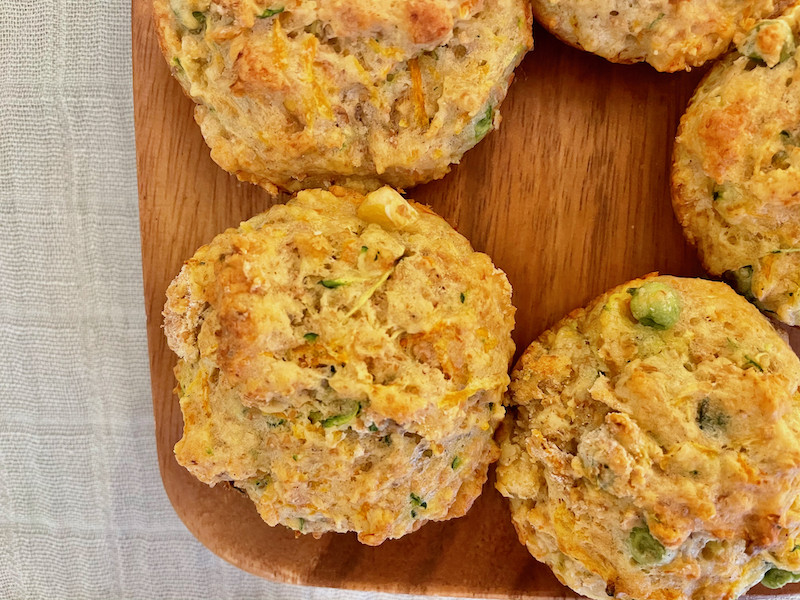 Since Jin started weaning at 5-6 months, muffins were the one thing I always had stock of in the freezer. They're the perfect finger food to encourage baby-led-weaning and there are SO MANY variations!
I did notice though, that most of the muffins I made were apple, banana, carrot based, so I wanted to offer Jin a savoury muffin for a change.
This Vegetable Savoury Muffins recipe from 'Healthy Little Foodies' is brilliant for us because it's a great way to get Jin to eat lots of vegetables, which he sometimes avoids… I wish I had discovered this when Jin was still weaning! He started eating these from 1 year old.
---
Packed With Vegetables
The vegetables in these muffins are: Courgette, Carrot, Peas, Sweetcorn
'Healthy Little Foodies' explains some variations:

Vegetables – you can swap out for others of your choice
Reduce Salt – reduce/leave the cheese out
But if you're making these for older kids/adults, I say definitely keep the cheese in!
---
Caters For All
This is entirely personal preference but I've always made slight adjustments to muffins, depending on Jin's weaning stage.
When he was younger, I broke the ingredients down to make them easier to digest and when he reached 1, I kept the ingredients chunky for more texture.
For example:
| Ingredient | Weaning Babies | Toddlers, Kids, Adults |
| --- | --- | --- |
| Courgette & Carrot | Finely grate | Coarsely grate |
| Peas & Sweetcorn | Finely chop or pop in a blender | Add whole |
| Cheese | Remove entirely or reduce | Add, its delicious! |
---
My Batch Of Savoury Muffins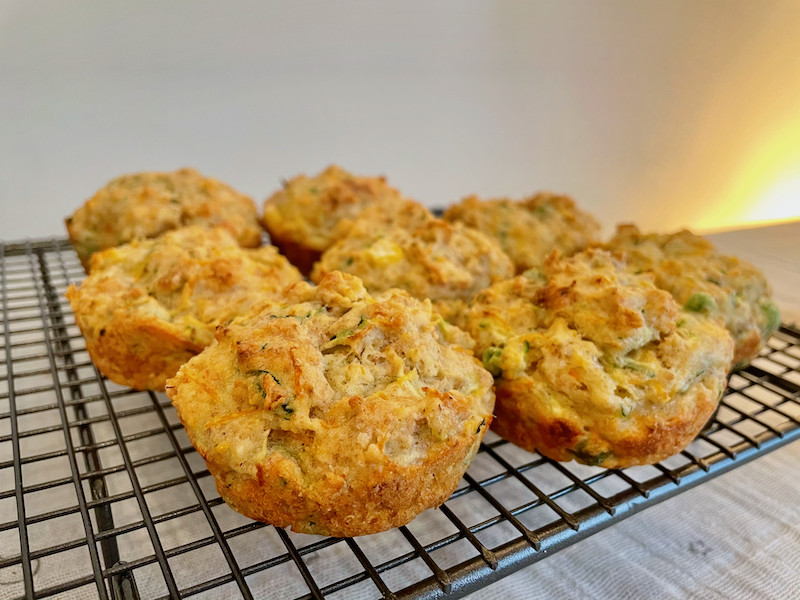 Mine turned out somewhere in between a scone and a muffin.
They're buttery, cheesy and slightly crumbly, just heaven!
I just take one out of the freezer, put in the oven for a few minutes and it's like they're freshly baked, lovely and crunchy on top.
The muffins themselves don't contain butter but by Iining the tin with it and pouring the mixture directly, it leaves this lovely buttery flavour on the outside so I definitely recommend not using muffin cases.
Jin enjoys them as a snack and polishes them off without leaving a crumb but I also eat them often as a quick bite for breakfast, a snack or an accompaniment to a meal like this: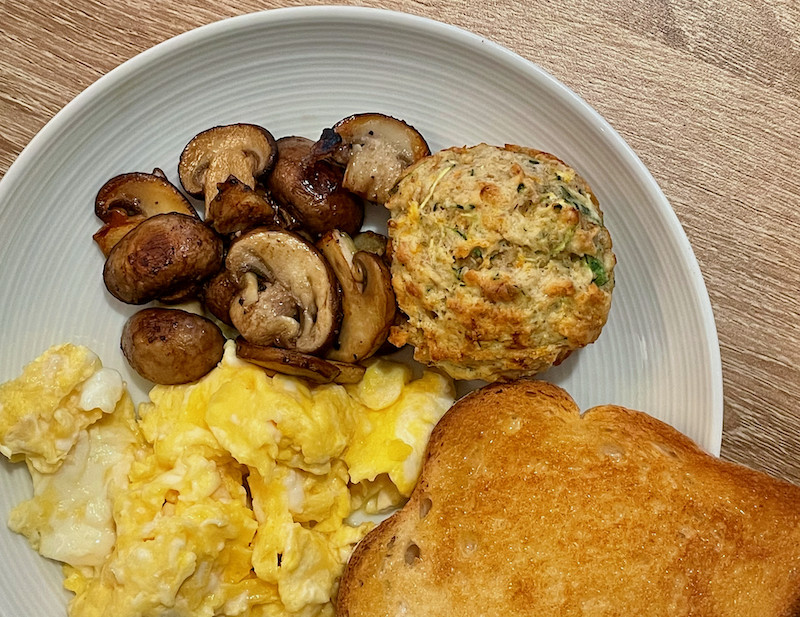 However we eat them, we love how we don't need to make separate toddler and adult versions – we can eat the same thing together.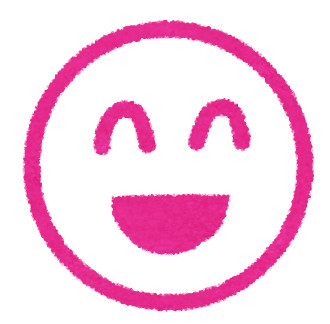 ---