When Jin started sitting up almost unaided at around 5-6 months, we often propped him up with nursing pillows and cushions for support so I thought it would be helpful to get some sort of floor chair to use as a 'sit me up' seat and maybe use it as a feeding chair too.
This led me to check out 'booster seats' and then the Chicco Pocket Snack Booster Seat.
---
Why a Booster Seat and Not a Full On High Chair
1 ) Versatile – it doesn't limit you to using it as a tall high chair and can be used on the floor or on various chairs/surfaces

2 ) Limited Space – in our small apartment, the play gym and swing chair were already taking up so much floor space, we needed something compact and easy to store away
3 ) Portability – we often travelled to my parents' or friends' homes so needed something portable
---
Booster Seats I Looked At
The seats I came across were mostly these chunky bucket styles with nice curved edges. They all look ergonomic and comfortable for baby and the activity trays look really fun. All great choices!
These seats can be used from 6 months and up, with the exception of the Infantino which is 4 months.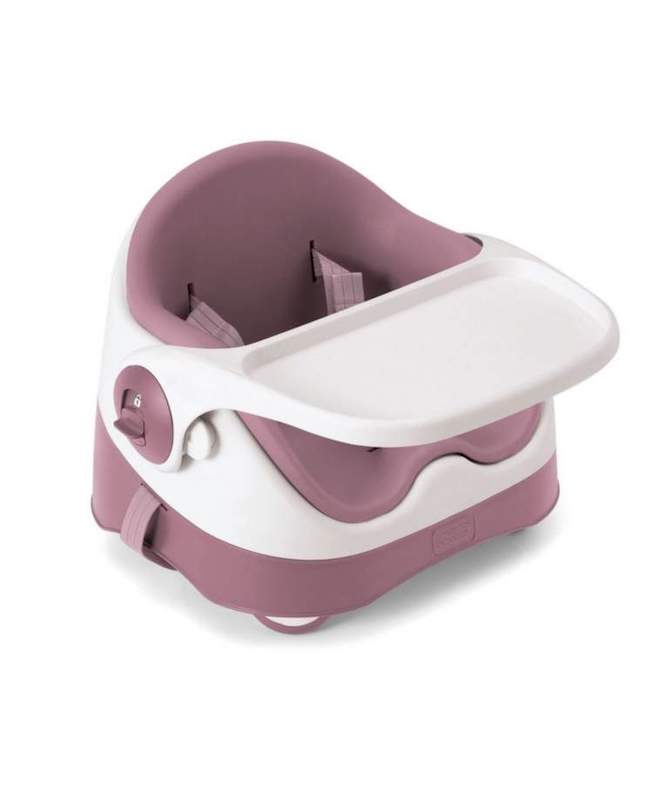 And then I came across this one.
After seeing the above chunky booster seats, your first impression may be that it looks, well lighter and less supportive but this is a great chair and we love it! Read on for more detail.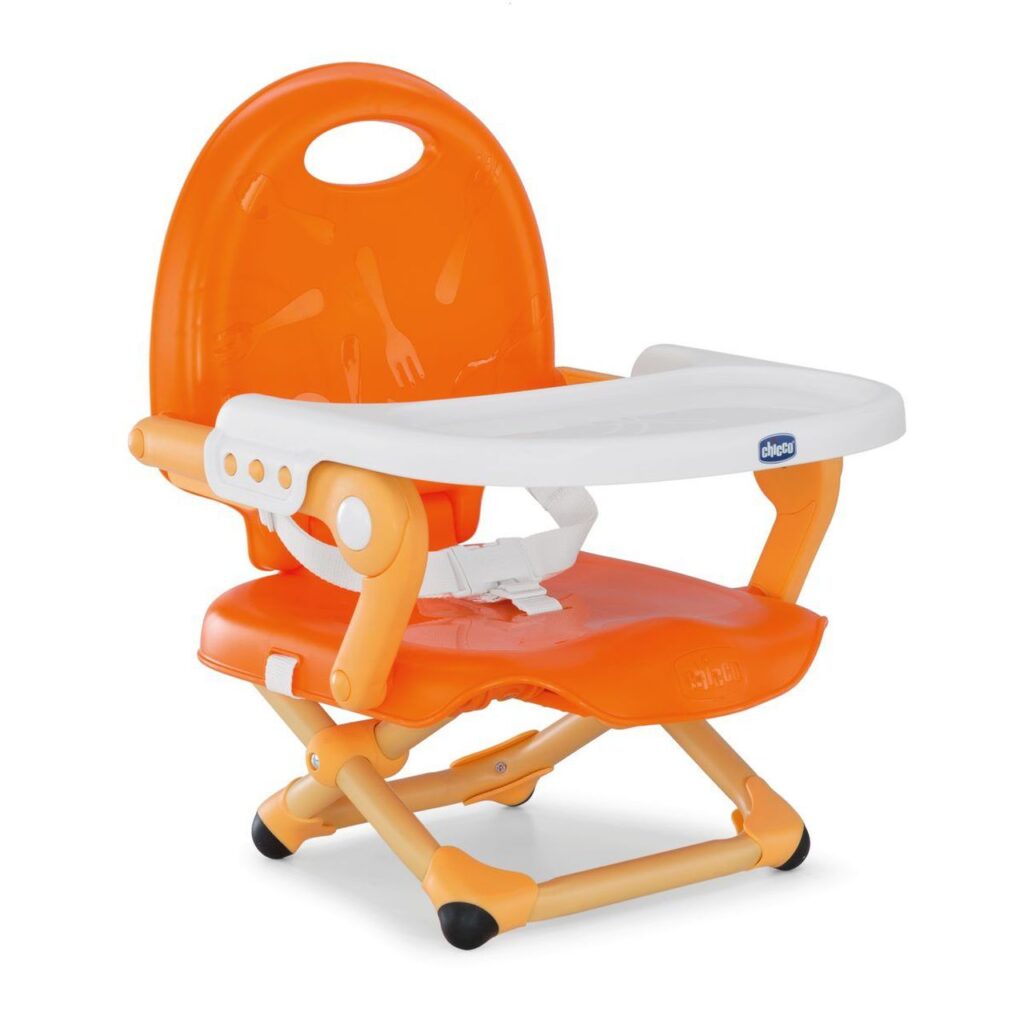 ---
Chicco Pocket Snack Booster Seat
£19.99 @Amazon
Product Link
We've been using this since Jin was 6 months old, at first as a 'sit me up' seat on the floor but then as a feeding chair.
Here it is fully set up – when I say 'set up', all you do is open it up with one pull. The tray clips on and off.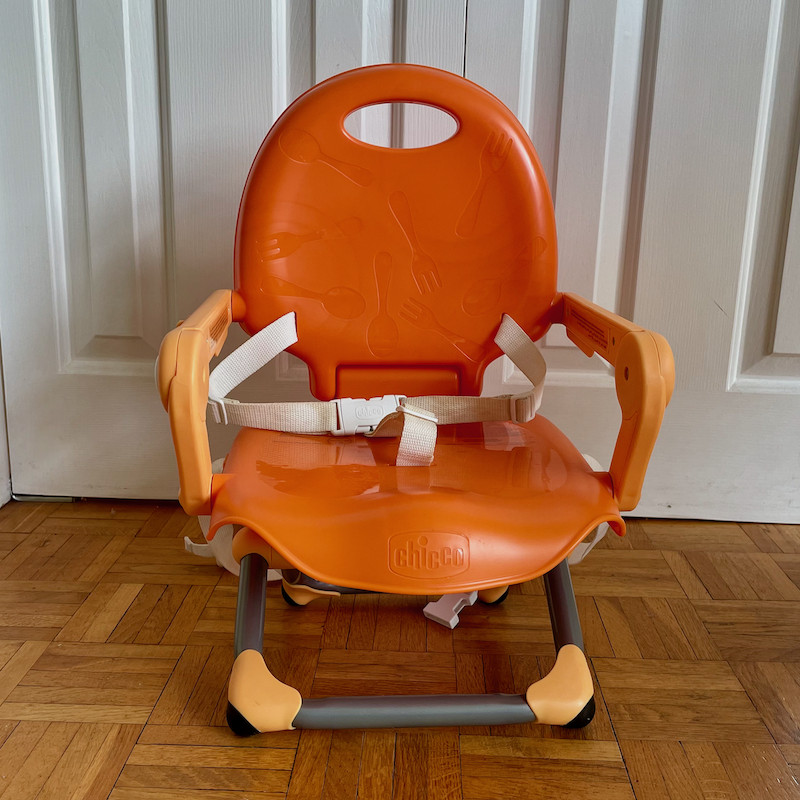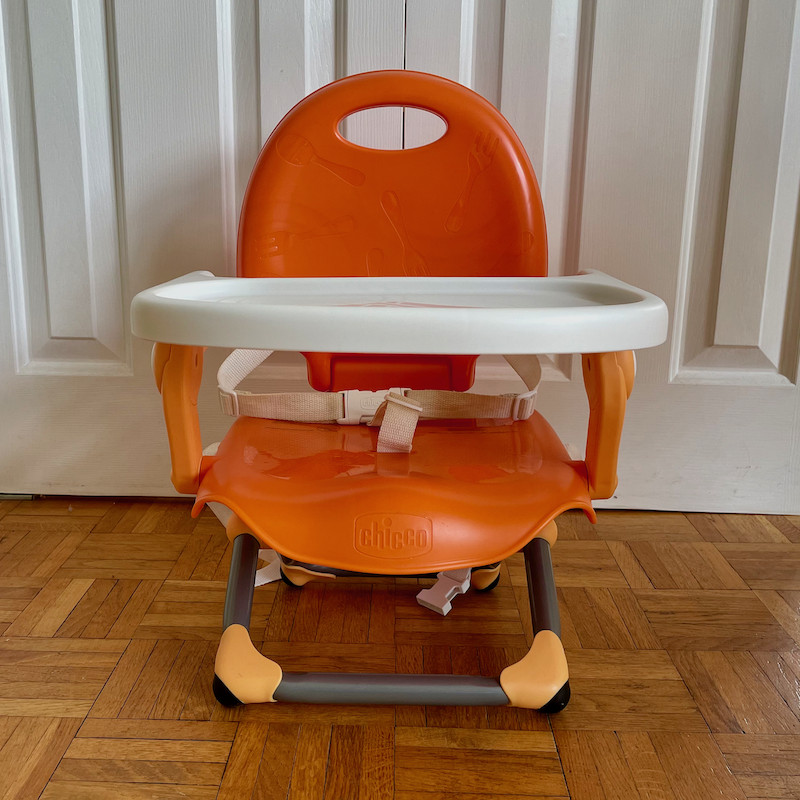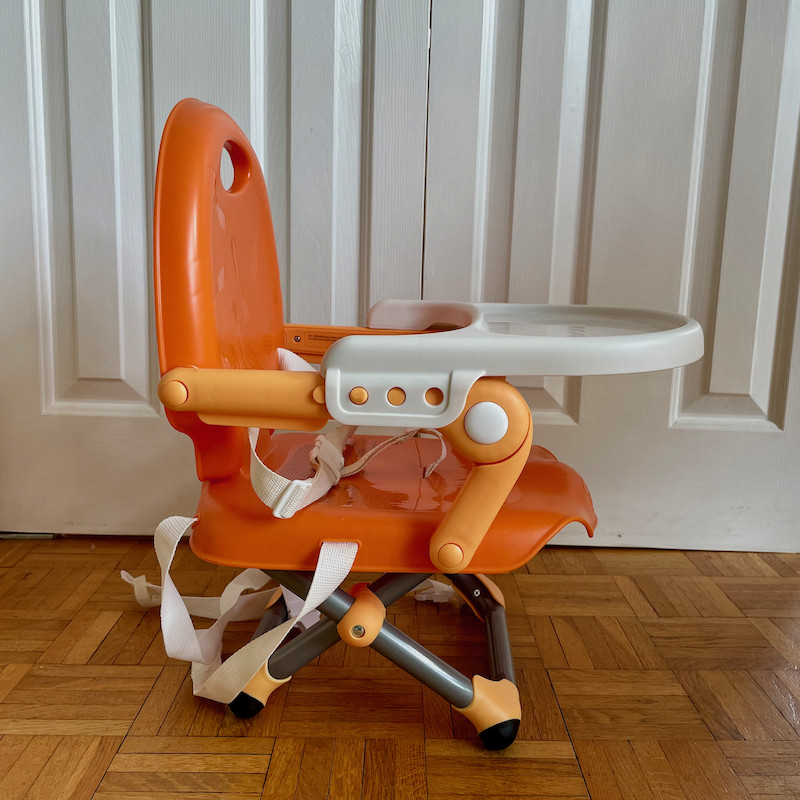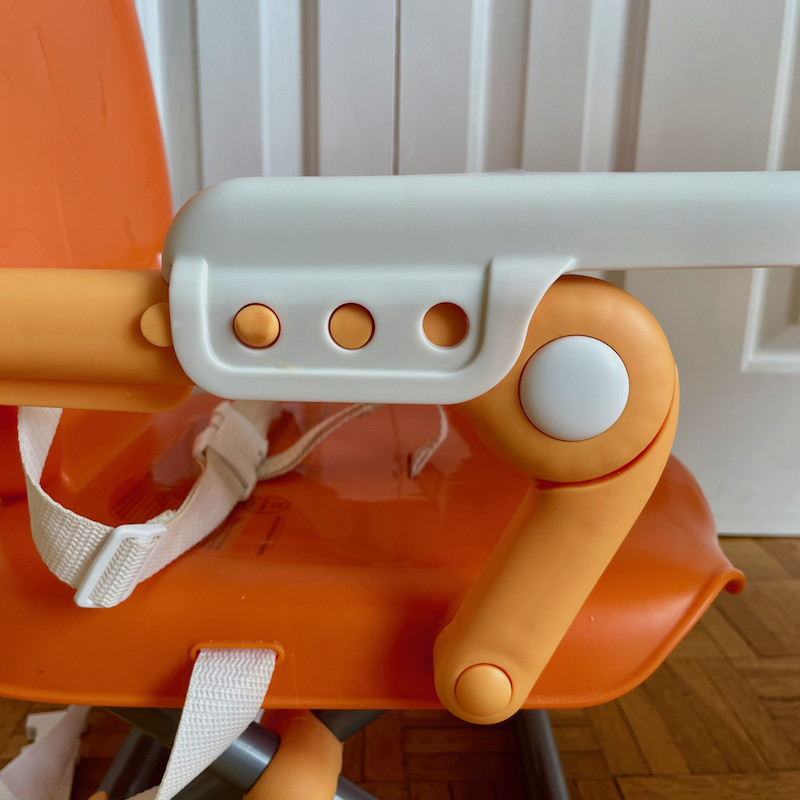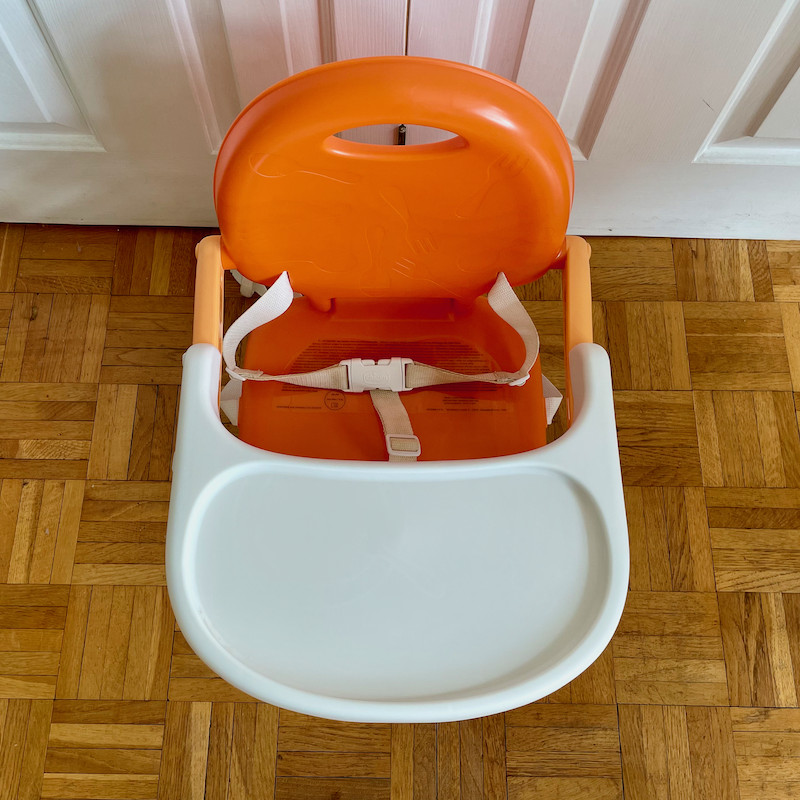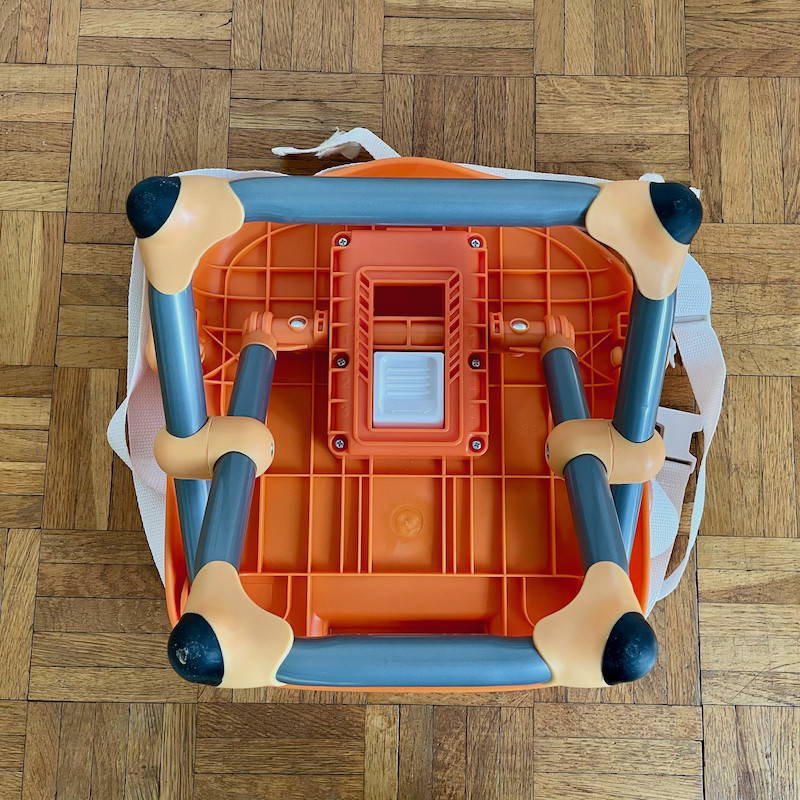 The chair folds flat like this with the tray clipped on so it's altogether ready to be packed away or carried.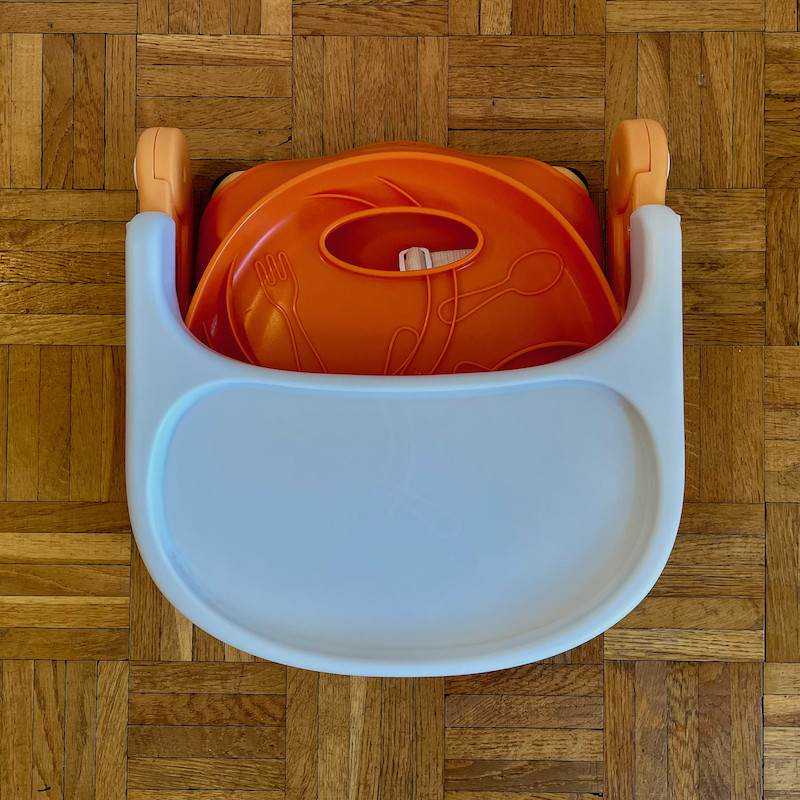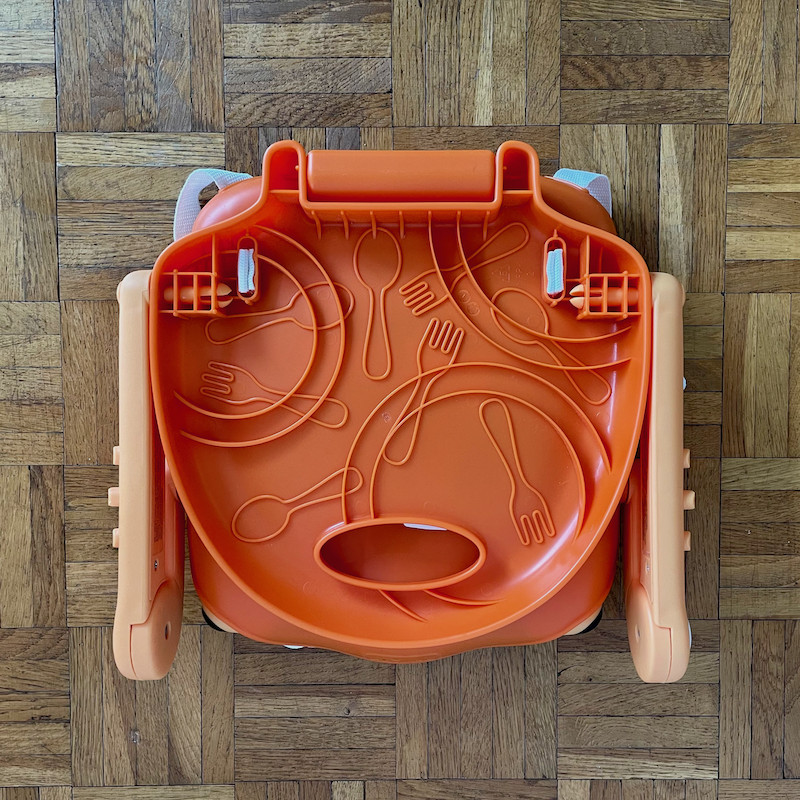 There's velcro attached to the end of the straps so you can roll it up to keep it neat and safe.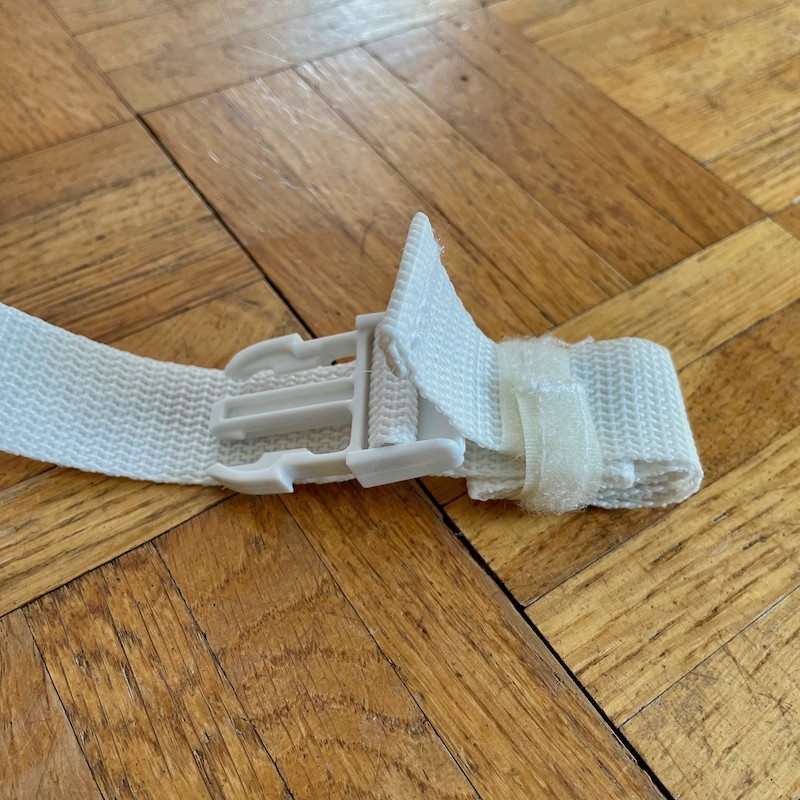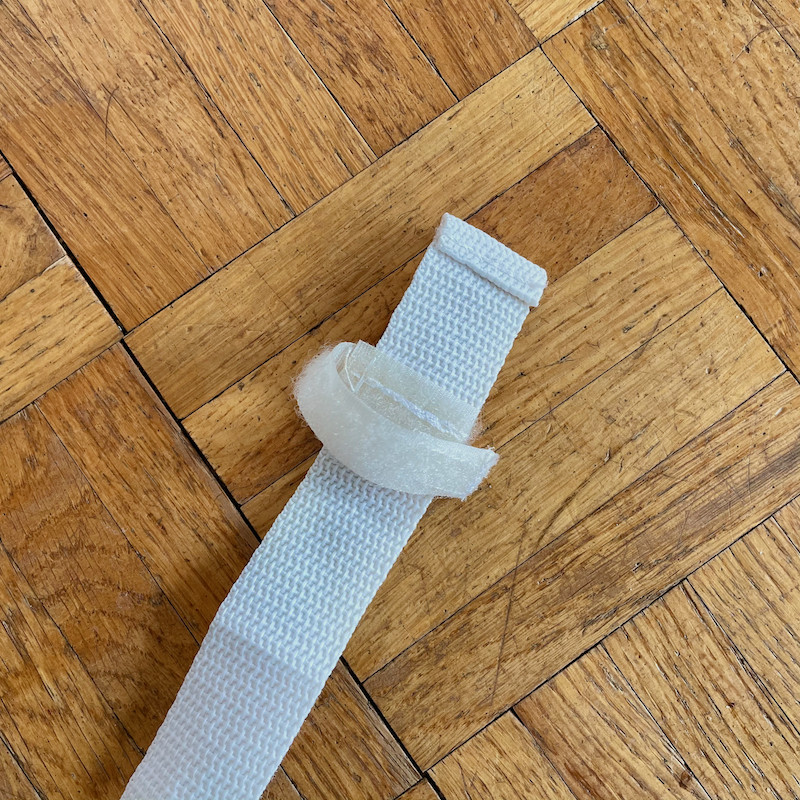 ---
Available Colours
Mandarino Orange | Violetta Pink | Hydra Blue | Grey

---
What You Need To Know
Age From
6-36 months
Dimensions
See image below
Weight
2.32kg
Colours
Mandarino Orange
Dark Grey
Hydra Blue
Violetta Pink
Features
Chair folds completely flat
Handle for portability
Detachable Tray
Tray attaches to the folded chair for portability
Seat adjustable to 3 heights (flat counts as one height)
Tray adjustable to 2 depths
3 point belt
Velcro strips on straps to keep them neatly rolled up
---
Dimensions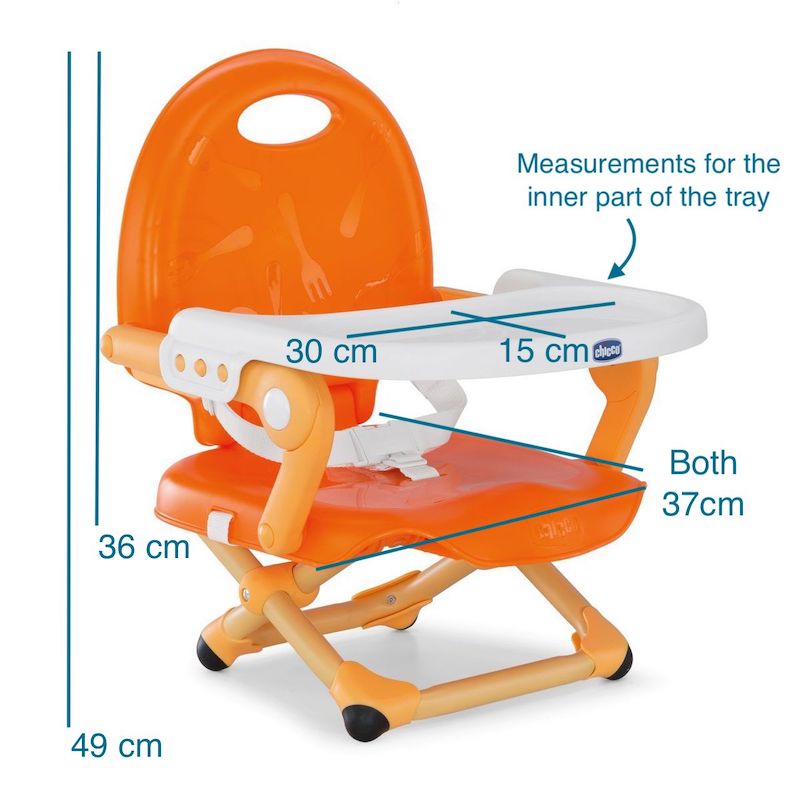 ---
✓

Pros

❤ Compact – great for small living spaces. Already a slim design but also folds down flat and with the tray attached. Nice and neat

It has Legs! – Unlike most booster seats, this has legs that fold out to 2 height settings

Portable – fold and throw in a bag to take to other people's homes or restaurants that don't have high chairs

Easy to Store – because it folds down flat with the tray attached, you can store this away more efficiently than the

Quick to set up and fold down – simply pull apart the back and seat to open, close by pushing the big buttons on the sides of the arms

Easy to Clean – the plastic is very smooth and slippery, if that makes sense, so its very easy to wipe clean. There aren't many little nooks where food can get stuck so its so easy to maintain

Multi Purpose – can be used as an aid to sit up on the floor or as a chair for meal times
✗

Cons

Height Adjuster difficult to press to pull the legs out but this could be because I never use this function – I always use it flat on a chair – so it may loosen up with use

Tray a little tough to attach and detach at first but ok once you get used to it

Straps to secure the chair to the adult size chair can be fiddly because they're so long. When not using, wrap them up with the velcro straps attached to them
---
Final Thoughts
So glad we bought this chair!
Its a breeze to set up and fold away at home, super helpful when travelling to my parents' or friends houses to stay over and if it wasn't for Covid, we definitely would have taken it on holiday with us.
For those who need a temporary solution or just an extra portable chair, I highly recommend this one for versatility.
---
As an Amazon Associate, I may earn from qualifying purchases made via my website. Thank you for your support!
---