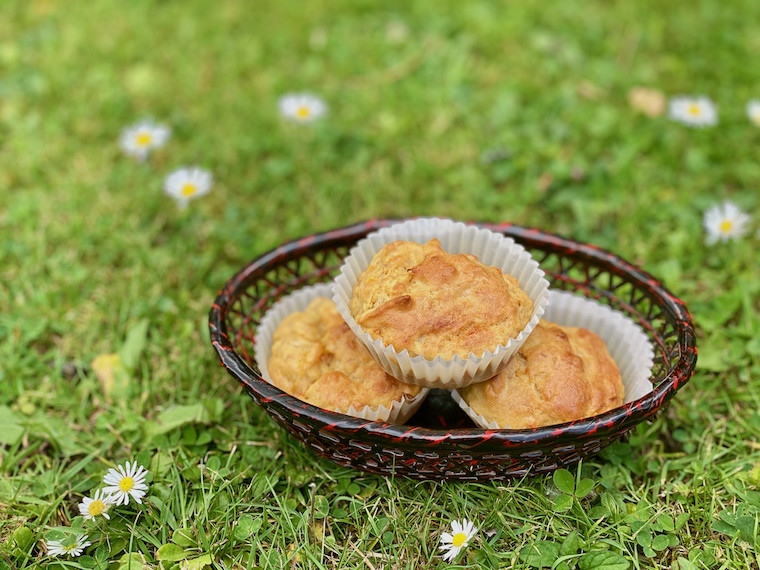 By 9 months, Jin was in full swing of the finger food stage.
We'd done the chunky steamed veg, fruit and rice crackers, now it was muffin time! I went straight to Pinterest and amongst the MANY recipes on there, found this brilliant Apple Banana Carrot Muffins recipe from My Kids Lick The Bowl.
---
Batch Bake And Freeze

Muffins appealed to me because I could batch bake, freeze and heat one up in 30 seconds whenever Jin wanted a snack, or have it as part of his meal.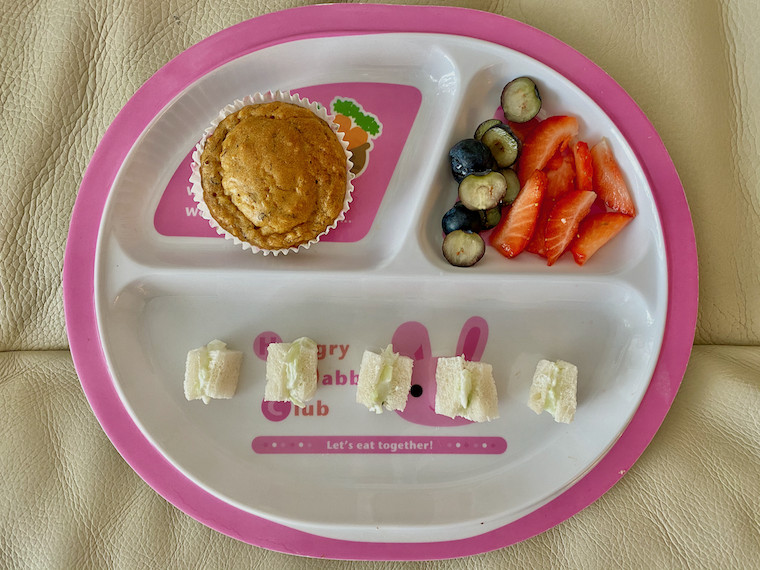 ---
Muffins Are So Convenient

Whether Jin was at the weaning stage or older, these were great for on-the-go.
I'd pop a couple into a little tupperware and he could eat it by himself in the pushchair.
---
Cater for Babies & Toddlers
This recipe is perfect for babies in the weaning stage because the ingredients are pureed so the muffin is super soft and easy to digest.
As Jin approached 1 year old, I started to give him more textures in his food, so instead of pureeing, I kept the ingredients chunky for some bite.

Try This For Toddlers:

Apple – Dice into 1cm cubes
Carrot – Finely grate the carrot
Banana – Mash with a fork and keep it lumpy

Microwave the carrot and apple for 2 minutes to soften and continue with the recipe.
---
My Batch of Apple Banana Carrot Muffins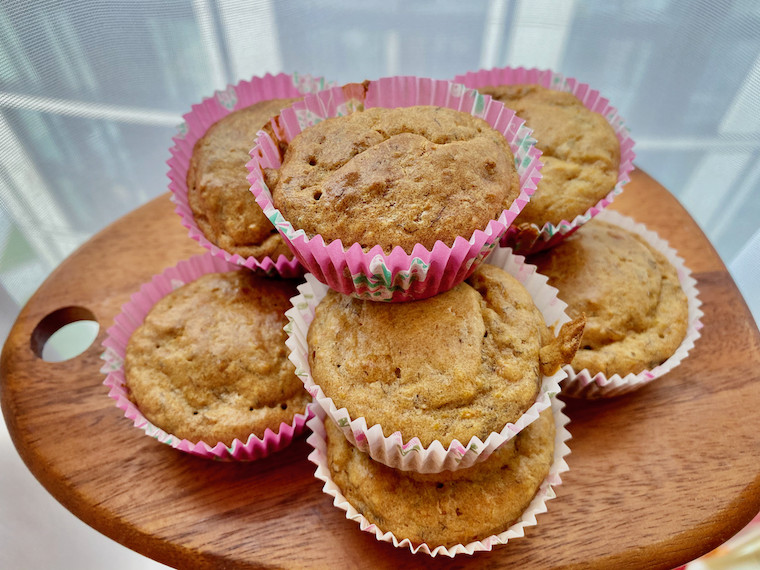 Soft, light and naturally subtly sweet, Jin absolutely loved these from the start and still eats them at age 1.5 years!
I still have no need to add sugar/maple syrup/dates or any other way you sweeten baked goods.