As my belly grew, the dreaded feet swelling started to creep in! It got to the point where my feet could barely squeeze into my existing shoes/trainers so I went shopping for something to get me through Winter to Summer, something really comfortable that would grow with me and my feet – slip on shoes!
Making The Compromise from Trainers to Slip Ons
Now, I'm strictly a Nike girl and take my trainers VERY seriously so it was painful for me to wear… well not Nikes. But once my feet started swelling, my regular trainers were no good because:
a) Lace-ups or velcro trainers were too restricting and tight to walk in

b) When I took them off after a while, oh my goodness the pain…

c) I couldn't even bend enough to put them on because my bump got in the way!
Yes I probably could have gone a size up in my Nikes but being quite conscious of my feet size already, I really didn't want to do that… So for the first time in my life, I ventured to the Slip-Ons section.
Sketchers Ultra Flex Harmonious
£65 @Sketchers
Product Link
Im so glad I gave these a chance because once I tried them on in the shop, I was like, yes, I need these!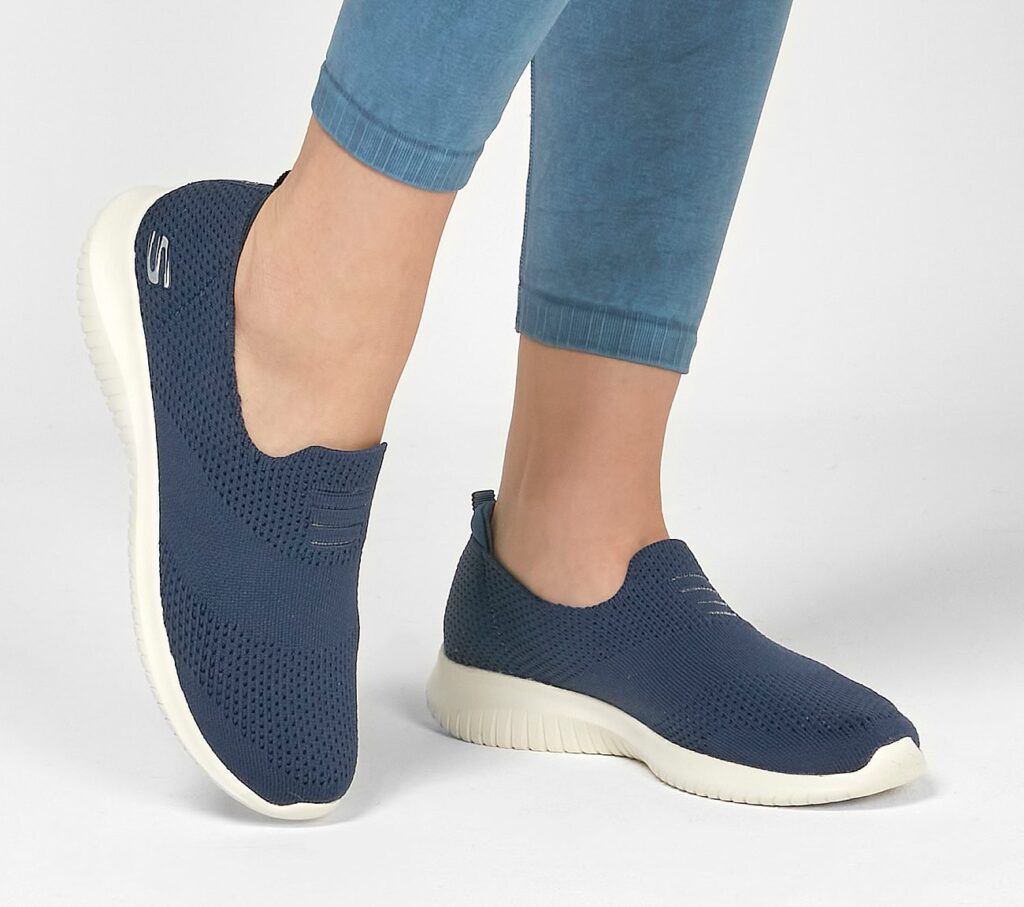 ˚✧₊⁎ Sketchers Says ⁎⁺˳✧˚
Slip on style
Upper is stretch knit mesh
Soft fabric shoe lining
Air Cooled Memory Foam cushioned comfort insole
Padded collar for achilles comfort
Flexible outsole
1.5inch heel
Why I Love Them
❤

Easy to slip on hands free – no more bending down and so convenient
Unbelievably light – so helpful when you're gradually carrying more and more weight
Accommodates regular or wide feet because the knitted fabric is so flexible
Breathable – even when I walked far in warm weather, I didn't feel my feet getting overheated or sweaty
I could walk further in these because the knitted fabric would stretch with my feet
When I took them off, it felt no different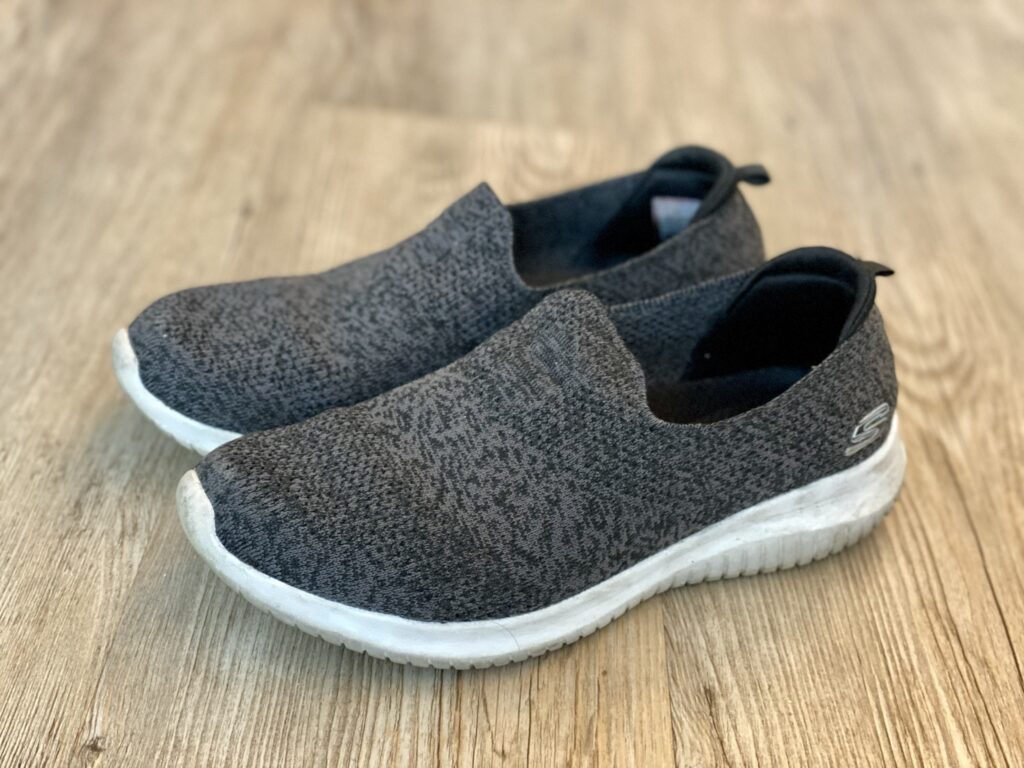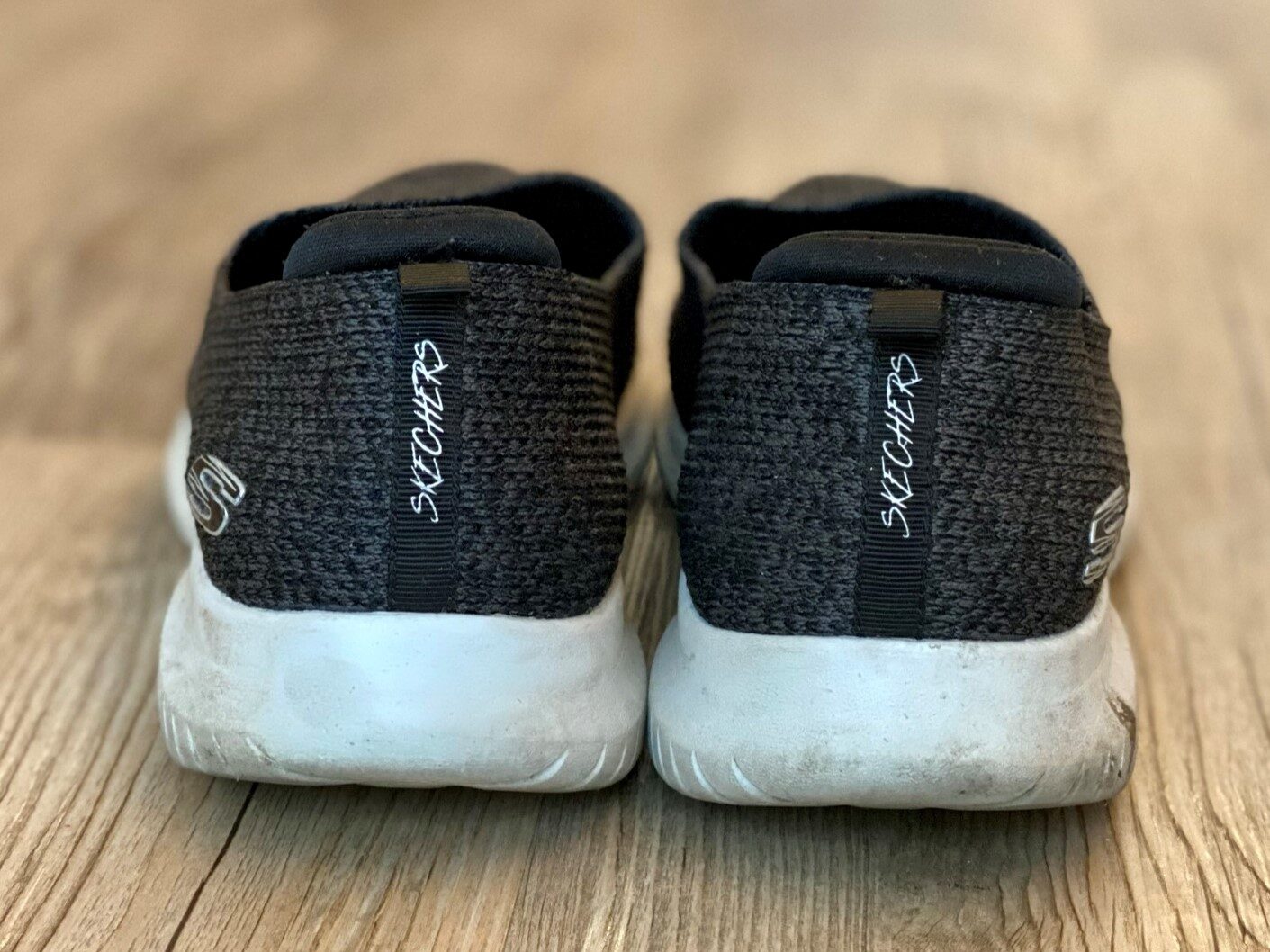 Tip About Socks
FYI, you need to wear 'liner' socks with these, not 'no show' socks.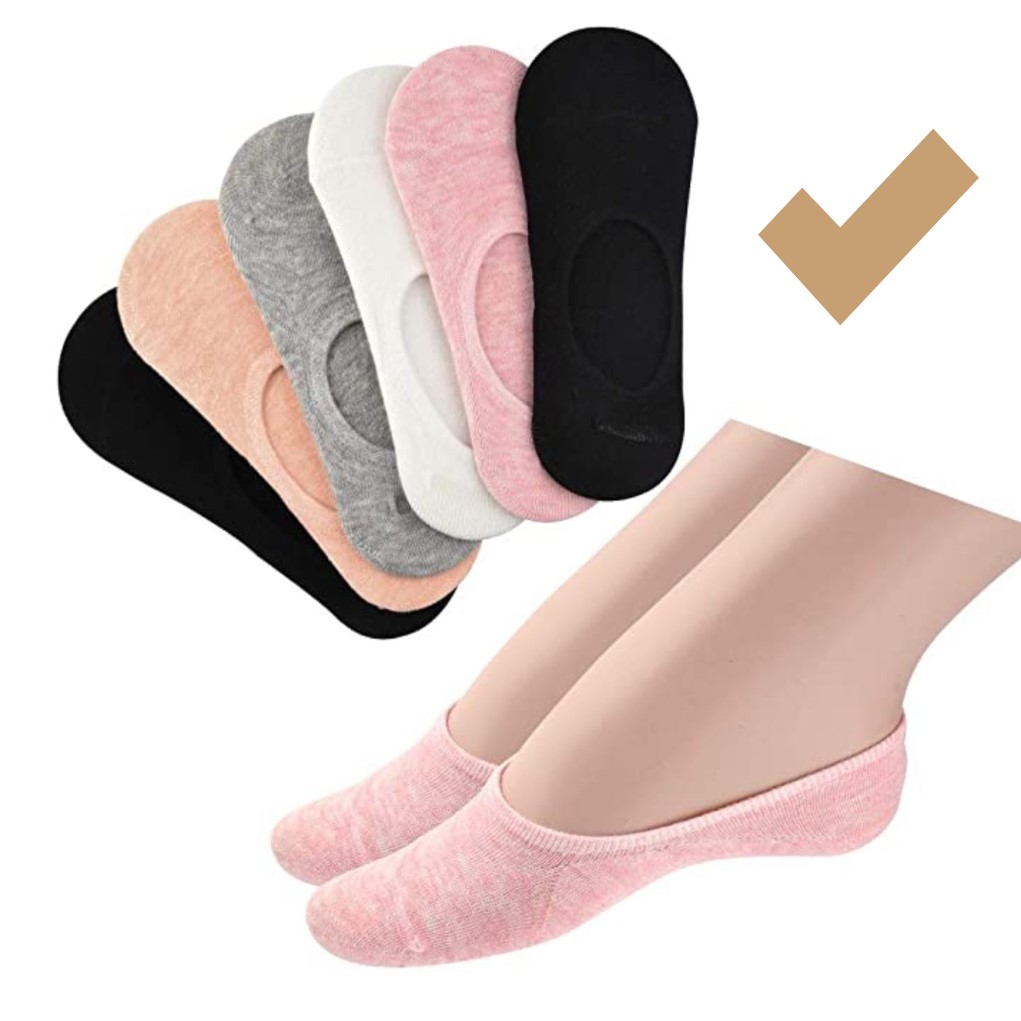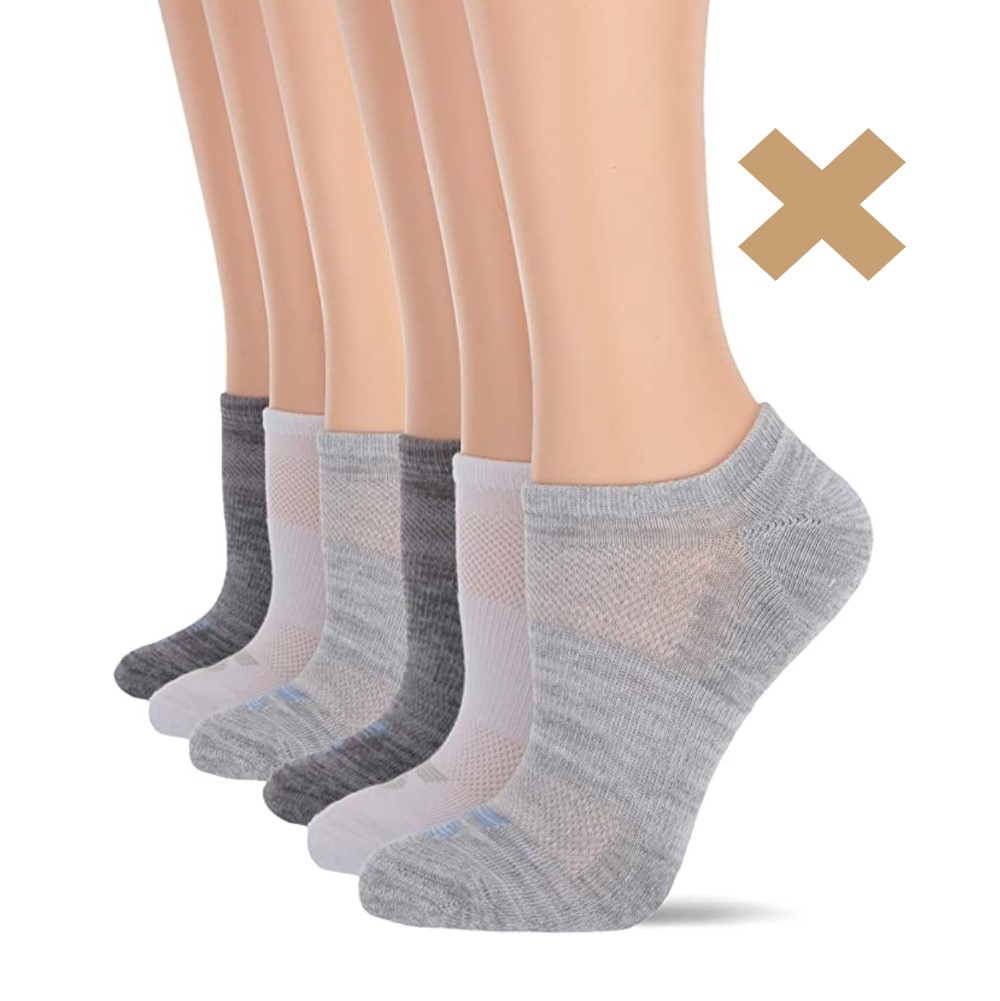 ---
Discovering Birkenstock Sandals
Once the weather started getting really warm, having my feet IN any sort of closed footwear wasn't an option. If I could have been bare foot the whole time I would have!

With the pregnancy weight piling on, I felt my arch starting to weaken/flatten so my Accessorize and Aldo sandals just weren't supportive enough. I needed a thicker, more structured sole and straps that didn't constrict. Having said that, I didn't want to have to resort to the hiking style velcro sandals either!
Then I saw my friend wearing a pair of Birkenstock Mayari's and instantly fell in love with them. They looked so good on her and they were so different from the summery strappy sandals I'm used to.
Birkenstock Mayari Birko-Flor Sandals
£65 @Birkenstock
Product Link
I LIVED in these in the warmer months. They did need breaking in so don't go buying them a day before a holiday. After a week or two, they molded to my feet perfectly. I never would have come across these if I weren't pregnant and I'm so glad I did. You can really see the quality and they'll last years.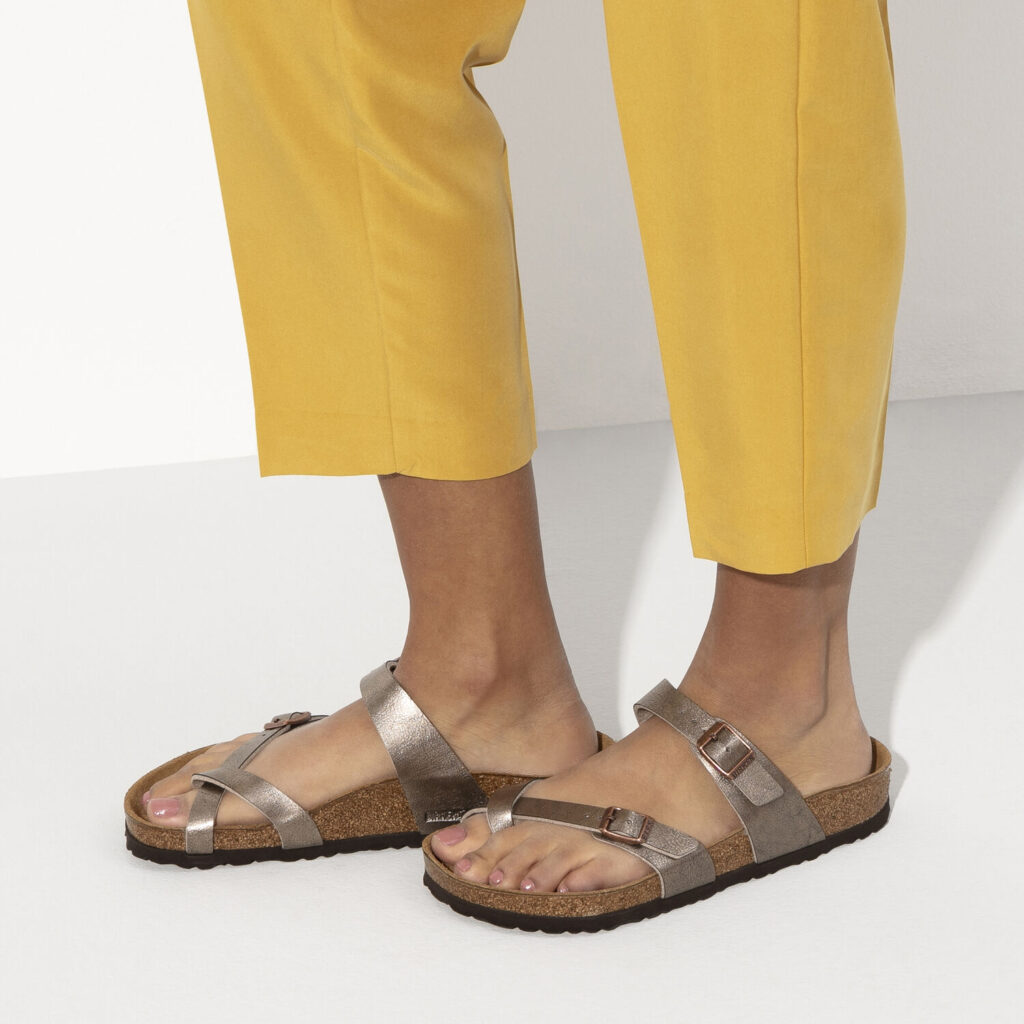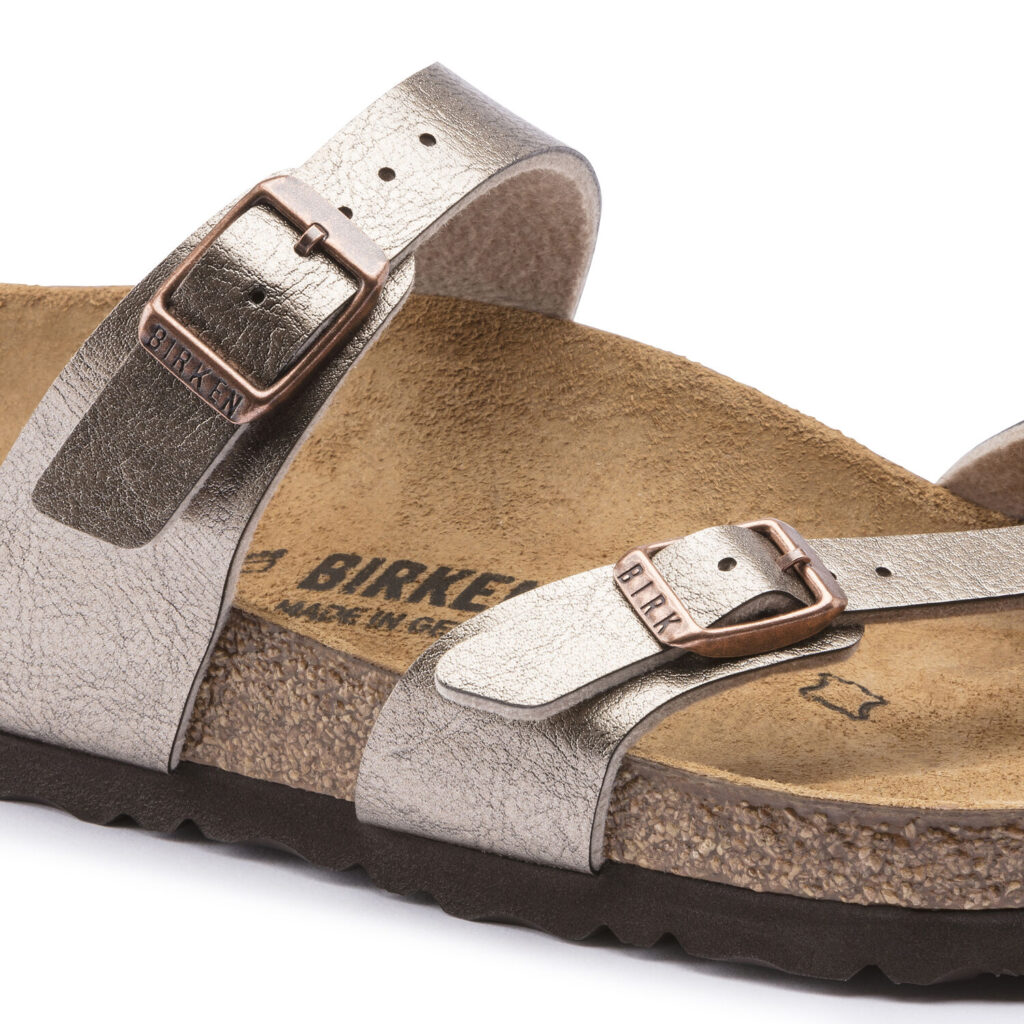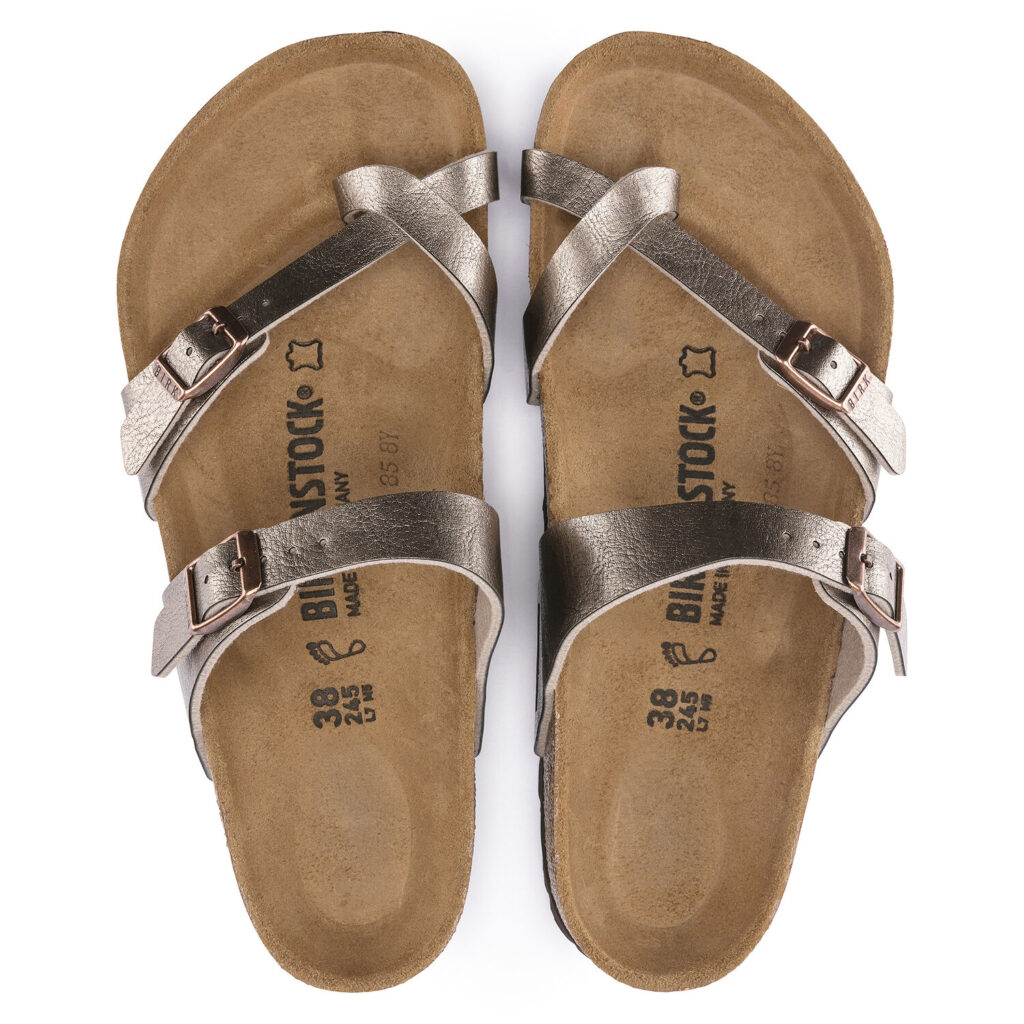 ˚✧₊⁎ Birkenstock Says ⁎⁺˳✧˚
Upper is made from the skin-friendly, hard-wearing synthetic material Birko-Flor®
Footbed is anatomically shaped cork-latex
Footbed lining is suede
2 individually adjustable straps with metal buckle
Why I Love Them
❤

Adjustable buckles
You can adjust the buckles over the middle of your foot and across your toes, brilliant especially for pregnancy. My feet never felt restricted and I could adjust up or down during and after pregnancy.
I started on hole 3 or 4 but eventually had them on the largest size to accommodate my fat feet!
Structured Footbed
As I got heavier, the arch in my foot began to gradually flatten but when wearing these, my feet felt really supported.
Because they're made from cork-latex and suede, they mold to your foot shape over time. It took 1-2 weeks to really break in
Lot of Choice
The upper material of the Mayari style comes in so many materials and colours so there's something for everyone:
Birko-Flor / Birko Flor Nubuck / Birko Flor with Patent Coating / Leather / Oiled Leather / Nubuck Leather / Microfiber / Vegan
They Look Good!
They're not delicate and dainty but they work with so many outfits!
I bought Electric Metallic Taupe because it went with so many things. I wore with my:
Cropped blue maternity jeans
Black /Khaki bodycon maternity dresses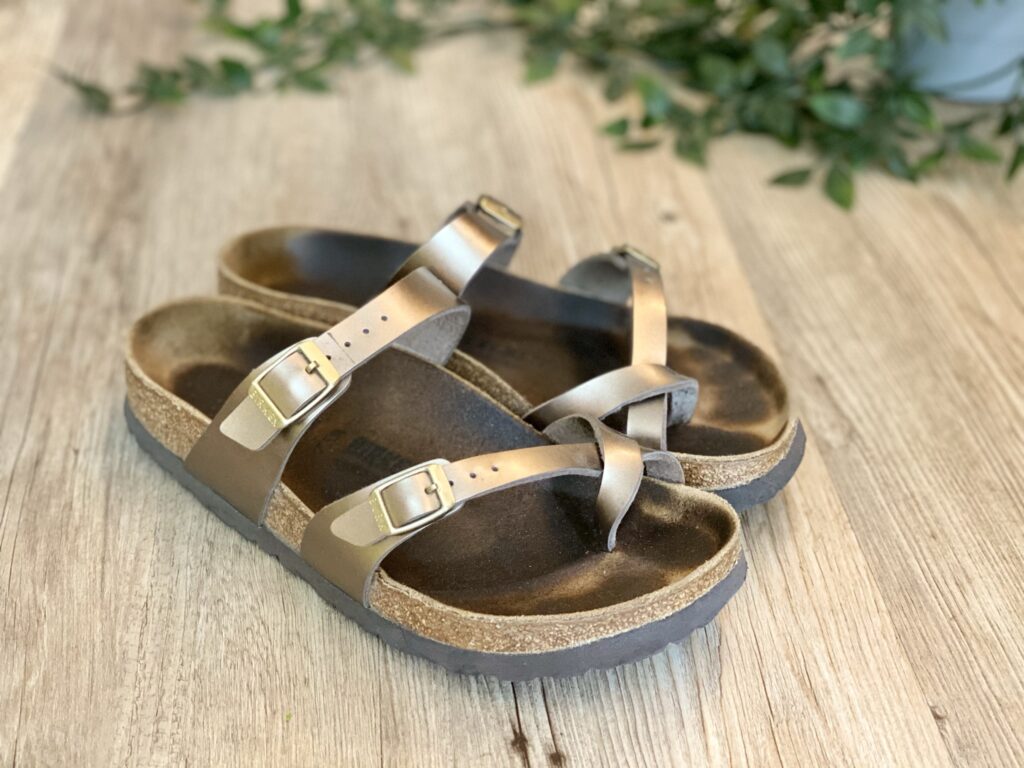 ---
Final Thoughts
These two pairs got me through my pregnancy in serious comfort. Now with a toddler running around, I still wear them all the time because they're quick to slip on and go.
Happy shoe shopping!
---
Some images taken from Sketchers and Birkenstock for illustrative purposes only.
---